June 18, 2015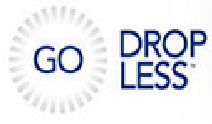 Indianapolis, Indiana - Trademark lawyers for Imprimis Pharmaceuticals, Inc. of California filed an intellectual property lawsuit in the Southern District of Indiana alleging that Hook's Apothecary, Inc. of Indiana, as well as unidentified Doe Defendants 1 through 20, infringed the following Imprimis Pharmaceuticals, Inc. trademarks: GO DROPLESS! (U.S. Serial No. 96143543), GO DROPLESS! - Logo (U.S. Serial No. 86143553), LESSDROPS (U.S. Serial No. 86497791), DROPLESS CATARACT THERAPY (U.S. Serial No. 86497090 ), and DROPLESS THERAPY (U.S. Serial No. 86497100), which have been registered by the U.S. Patent and Trademark Office.
Imprimis offers slow-releasing ophthalmic compositions containing triamcinolone acetate, moxifloxacin hydrochloride, triamcinolone acetate, and vancomycin. It offers these products for use in the treatment of acute infections of the eye and for use via intraocular injection. These products are sold under the trademarks at issue in this Indiana lawsuit. The products are also claimed to be the subject of patent applications numbers 14/361,242 and 14/227,819, which have been filed with the USPTO.
Hook's has been accused of infringing all, or some subset, of these intellectual property rights. Imprimis claims that Hook's has been manufacturing, marketing, and selling "copycat" "Dropless" formulations, the administration of which has been reported to have caused a high incidence of endophthalmitis and other related problems in patients recovering from cataract surgery. This, Imprimis contends, has created confusion, harmed the reputation of Imprimis' inventions, and caused some physicians to cease ordering from Imprimis.
In this complaint, filed by trademark attorneys for Imprimis in Indiana federal court, the following counts are alleged:
• Infringement of Trademarks (Against All Defendants)
• Common Law Unfair Competition (Against All Defendants)
• Common Law Trademark and Trade Name Infringement (Against All Defendants)
• For Declaratory Relief under 28 U.S.C. § 2201 (Against All Defendants)


• For Injunctive Relief (Against All Defendants)


Imprimis asks for general and special damages, as well as a trebling of those amounts "because of the willful nature of said infringements"; for a judgment that Hook's has violated §§ 1114 and 1125(a) of the Lanham Act; for a judgment that Hook's has engaged in unfair competition under the common law; for injunctive relief; and for an award of the costs of litigation, including attorneys' fees.

Continue reading "Indiana Trademark Litigation: Imprimis Sues Hook's Apothecary for Trademark Infringement" »