Design Basics, LLC, Plan Pros, Inc. and Prime Designs, all of Omaha, Nebraska, filed suit in the Southern District of Indiana alleging that Kerstiens Homes & Designs, Inc., T-Kerstiens Homes Corp., Kerstiens Realty, Inc., Kerstiens Management Corp., Kerstiens Leasing Corp., Kerstiens Holding Corp., and Kerstiens Development Inc. infringed multiple copyrights of the Plaintiffs.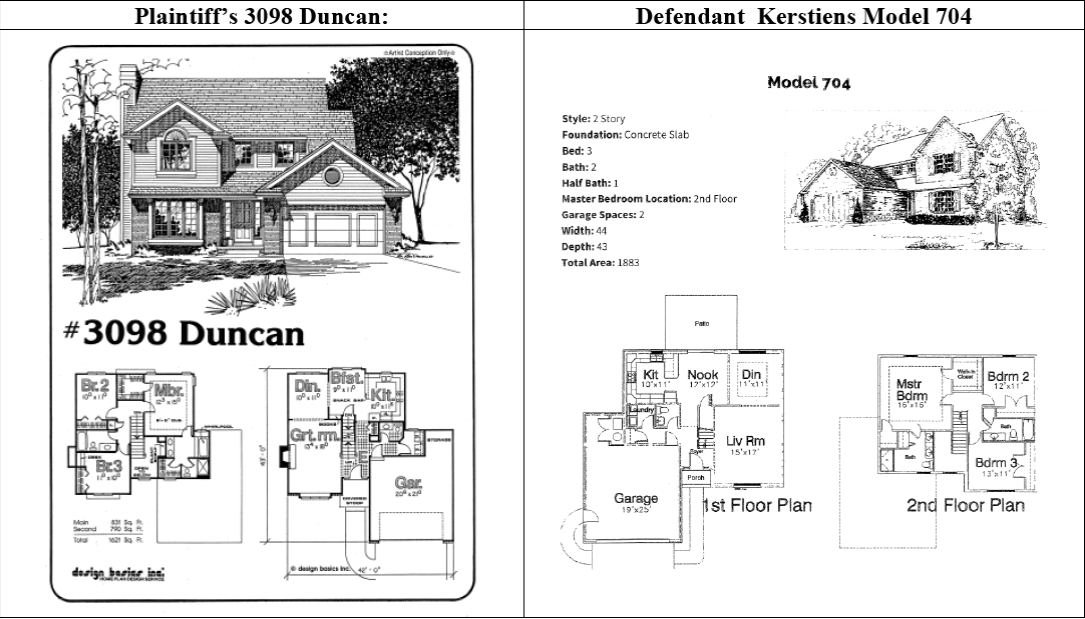 Plan Pros is in the business of licensing home designs to builders through Plaintiff Design Basics and other such brokers. Design Basics also designs their own home designs and licenses these as construction drawings that can be modified to fit the customer's needs. Design Basics has published and distributed almost 200 home catalogs and other publications with their copyrighted home designs. For the seven home designs at issue in this case, Design Basics earned $25,000.00 in licensing fees from 116 licenses since 2009.
The Defendants filed summary judgment motions asserting that they were not in the business of building homes or creating house plans for the management and holding companies and that the Plaintiffs' evidence did not support the elements of a copyright claim for the design and building companies. Further, the home and building companies asserted that they independently created the designs and the Plaintiffs did not show that they own the registrations for the copyrights at issue.