Hammond, IN – Design Basics, LLC of Omaha, Nebraska filed a copyright infringement suit alleging Van Prooyen Builders, Inc. ("Van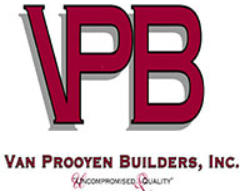 Prooyen") of Lake County, Indiana, infringed Design Basics' copyrighted architectural works. Both the "Coleton" and "Millington" plans, created by Design Basics, have been registered by the US Copyright Office under Registration Numbers VA 1-119-320 and VA 1-070-137 (the "Copyrighted Works"), respectively. Design Basics is seeking temporary and permanent injunctions, actual damages, statutory damages, Van Prooyen's direct and indirect profits attributable to its alleged infringement, attorney's fees, court costs, and other expenses.
Design Basics is in the business of creating and licensing "architectural works" and technical drawings to be used for constructing new buildings, including homes. After creating the architectural works, Design Basics claims it registers the works with the U.S. Copyright Office before publishing or marketing the plans. Design Basics has filed many lawsuits allegedly attempting to protect its intellectual property.
The Complaint asserts that the subject Copyrighted Works have generated more than $23,318.00 in licensing revenue for Design Basics since 2009. Design Basics further claims it discovered the alleged infringement by Van Prooyen in May 2016 while researching homes constructed by other builders for a different lawsuit. According to its Complaint, Design Basics sates Van Prooyen's "Rainier" and "Abby" plans infringe on its Coleton and Millington plans, respectively.
Design Basics claims non-willful copyright infringement pursuant to 17 U.S.C. § 106. Alternatively, Design Basics is claiming willful copyright infringement, also pursuant to 17 U.S.C. § 106. Design Basics is further seeking relief for violation of the Digital Millennium Copyright Act, 17 U.S.C. § 1202.
This case has been assigned to Judge Theresa L. Springmann and Magistrate Judge Susan L. Collins in the Northern District, and assigned Case No. 2:19-cv-00100-TLS-SLC