Judge Cale J. Bradford of the Indiana Court of Appeals issued the Opinion in the case of Heraeus Medical, LLC, Devin Childers, Robert Kolbe ("Kolbe"), James "Worth" Burns, Paul Cruz, and Kyle Kolbe (collectively "Appellants-Defendants") versus Zimmer, Inc., d/b/a Zimmer Biomet, and Zimmer US, Inc. (collectively "Appellees-Plaintiffs"). The Appellants-Defendants appealed a preliminary injunction issued by the trial court in which Kolbe was ordered to abide by his non-compete and non-solicitation agreement with Zimmer and Heraeus Medical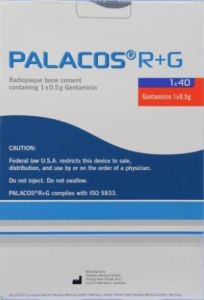 was ordered to not disclose or use confidential information received from Heraeus GmbH or employ or engage the individual Appellants-Defendants. The Indiana Court of Appeals affirmed in part, reversed in part, and remanded the case with further instructions.
Zimmer Surgical, a subsidiary of Zimmer, Inc. entered into a Distribution Agreement with Heraeus Medical GmbH in January 2012 pursuant to which Heraeus Medical GmbH granted to Zimmer Surgical an exclusive license to distribute, promote, market, and sell specific bone cements ("Palacos") it manufactured. Zimmer has since allegedly developed its own line of bone cement. On January 3, 2018, within the final year of the initial term of the Distribution Agreement, Heraeus Medical GmbH elected to make the Distribution Agreement non-exclusive for the final year. Heraeus Medical GmbH had, by that point, set up a direct sales force through Heraeus Medical, LLC, which had hired several former Zimmer Biomet employees including the individual Appellants-Defendants in this case.
Appellees-Plaintiffs filed their complaint against the Appellants-Defendants on February 23, 2018 for "(1) breach of contract against the individual defendants; (2) tortious interference with contracts against Heraeus; and (3) and tortious interference with business relationships, civil conspiracy, and unfair competition against all defendants." Preliminary injunctions to stop violations of the individual non-compete and non-solicitation agreements were also sought at that time.
While Appellants-Defendants contended that certain provisions of Kolbe's agreement were not enforceable because it lacked an explicitly defined geographic scope and other portions were overbroad, the Court of Appeals disagreed in part. First, the Court found that the geographic scope was able to be defined for the most part and was remanded to "clarify which portions of Michigan are assigned to the East region and which are in the West" as Kolbe's territory was in the East region. Second, the Court of Appeals found the six-month look back period for customers that Kolbe had contacted or communicated with on behalf of Zimmer Biomet was not unreasonable for the non-solicitation of customers covenant. Third, the Court of Appeals reformed the" non-solicitation of employees covenant in Kolbe's Agreement to be limited in scope to those employees in which the company has a legitimate protectable interest."
The Court of Appeals also concluded that the "Appellants have not established that the trial court's preliminary injunction as it related to Heraeus was unreasonable in any respect."