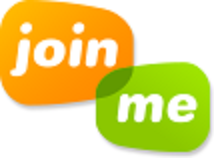 Indianapolis, Indiana – An Indiana trademark attorney for Sensory Technologies, LLC of Indianapolis, Indiana ("Sensory") sued in the Southern District of Indiana alleging that LogMeIn, Inc. of Boston, Massachusetts infringed the trademark "JOIN", Trademark Registration No. 3622883, which was issued by the U.S. Trademark Office. This Indiana trademark lawsuit, filed under the Lanham Act, 15 U.S.C. §1114(a), 15 U.S.C. §1125(a) and 15 U.S.C. §1117(c), as well as the common law of Indiana, seeks the following: injunctive relief, a declaratory judgment and damages.
Plaintiff Sensory offers JOIN-branded virtual meeting/video-conference services. The services connect audio, video and web technologies in virtual meeting rooms and include videoconferencing, content sharing and collaboration. Sensory estimates that more than 15,000 users participated in JOIN-enabled conferences in the first six months of 2014. It owns the trademark JOIN in connection with "teleconferencing and video conferencing services."
Defendant LogMeIn is a provider of SaaS and cloud-based remote-connection services. It operates the website join.me, where it offers instant screen sharing, unlimited audio and recording. Up to 250 people may participate in a join.me meeting.
LogMeIn owns three Trademark Registration Nos. 3995301, 3995300 and 4036263 for "JOIN.ME", including two text-with-graphic marks and one text-only mark. These three trademarks are registered in connection with "providing online, non-downloadable software for web-based screen sharing that allows simultaneous and asynchronous viewing, remote control of a computer, document sharing, file transferring, instant messaging and audio conferencing."
This trademark lawsuit pertains to LogMeIn's use of its JOIN.ME trademark in connection with videoconferencing services, which Sensory contends is infringing. Specifically, Sensory asserts that it holds superior rights to JOIN, as its first use of the JOIN trademark in connection with videoconferencing services was on or before March 26, 2008. Sensory claims that, in addition to being inherently distinctive, its JOIN trademark has acquired significant secondary meaning. Sensory states that the federally registered JOIN.ME trademarks owned by LogMeIn are confusingly similar, both visually and phonetically, to Sensory's mark.
LogMeIn is accused of willfully and intentionally using its JOIN.ME trademarks without Sensory's authorization. Sensory contends that LogMeIn's use of the JOIN.ME trademarks is a deliberate attempt to trade on Sensory's goodwill in the JOIN trademark. It states that LogMeIn intended to cause confusion between its registered JOIN.ME trademark and Sensory's registered JOIN trademark.
In the complaint, filed by an Indiana trademark lawyer, the following counts are listed:
• Count I: Trademark Infringement – 15 U.S.C. § 1114
• Count II: False Designation of Origin – 15 U.S.C. § 1125(a)
• Count III: Common Law Trademark Infringement
• Count IV: Unfair Competition
• Count V: Forgery: Indiana Crime Victims Act – IC § 35-43-5-2
• Count VI: Declaratory Judgment of Trademark Invalidity
• Count VIII [sic]: Permanent Injunctive Relief
Sensory seeks a declaratory judgment that LogMeIn infringed Sensory's JOIN trademark under 15 U.S.C. § 1114, engaged in false designation of origin under § 1125(a) and engaged in unfair competition. Sensory also asks the court to enjoin LogMeIn from infringing on the JOIN trademark, representing in any way that the two companies are related, registering any domain name that includes the JOIN trademark, or otherwise using the JOIN trademark. Finally, Sensory seeks the transfer of all of LogMeIn's domain names that incorporate the JOIN trademark, damages under 15 U.S.C. § 1117 including actual damages, statutory damages, LogMeIn's profits, treble damages, costs related to the suit, attorneys' fees and for corrective advertising.
Practice Tip:
Because the Lanham Act does not contain a statute of limitations, federal courts refer to analogous state statutes of limitations to determine whether an infringement claim has been timely filed. Hot Wax Inc. v. Turtle Wax Inc., 191 F.3d 813 (7th Cir. 1999). This time bar applies both to claims for damages and to those sounding in equity. Id. at 822. A trademark is personal property, so Indiana's analogous state statute is I.C. 34-11-2-4(a), which provides for a two-year statute of limitations:
"Sec. 4. (a) An action for . . . (2) injury to personal property . . . must be commenced within two (2) years after the cause of action accrues."
LogMeIn's Trademark Registration No. 4,036,263 for JOIN.ME alleges a "first use" date of July 23, 2010. This would appear to provide laches / "statute of limitations" defense to Sensory's trademark infringement claims.
The suit was filed by Jonathan G. Polak of Taft Stettinius & Hollister LLP. The case was assigned to Judge Sarah Evans Barker and Magistrate Judge Denise K. LaRue in the Southern District of Indiana and assigned Case No. 1:14-cv-01406-SEB-DKL.