South Bend, IN – Copyright attorneys for Broadcast Music Inc. (BMI) of New York, New York, Universal-Millhouse Music a Division of Magna Sound Corporation, Marvin J. and Laleta Moore Living Trust is a Trust d/b/a Green Door Music, Central Songs a Division of Beechwood Music Corporation, Sutjujo Music, Faizilu Publishing, Sony/ATV Songs LLC, Mann and Weil Songs, Inc., Welsh Witch Music, EMI Al Gallico Music Corp., Geomantic Music, Unichappell Music Inc., Two Night Music, Peermusic III Ltd., Universal-Champion Music Corporation, Sony/ATV Songs LLC d/b/a/ Sony/ATV Acuff Rose Music, Galeneye Music, Universal-Songs of Polygram International Inc., Lost Boys Music, Tokeco Tunes, Sony/ATV Songs LLC d/b/a/ Sony/ATV Tree Publishing and Big Yellow Dog LLC d/b/a Big Yellow Dog Music filed a copyright infringement suit in alleging Gibson's, Inc. d/b/a The Big Easy and Oscar N. Gibson of Elkhart, Indiana infringed the copyrighted works of Don't Tell My Heart a/k/a Achy Breaky Heart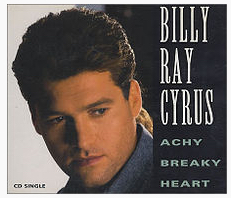 by Don Von Tress, Four Walls by Marvin Moore and George Campbell, He'll Have to Go by Joe Allison and Audrey Allison, I'd Really Love to See You Tonight by Parker McGee, Just Once by Barry Mann and Cynthia Weil, Landslide by Stevie Nicks, Let Me Be There by John Rostill, ManEater by Sara Allen, John Oates and Daryl Hall, Ring My Bell by Frederick Knight, Satin Sheets by John E Volinkaty, Signs by Les Emerson, Tiny Dancer by Elton John and Bernie Taupin, Total Eclipse of the Heart by Jim Steinman, You Ain't Much Fun by Toby Keith and Carl Geoff Jr. and Whiskey Girl by Scott Emerick and Toby Keith, which have been registered by the US Copyright Office.
The complaint alleges Gibson's, Inc. operates a bar in Elkhart called The Big Easy. Oscar N. Gibson is the owner of Gibson's, Inc. The complaint alleges that on November 17, 2011, the fifteen copyrighted songs were performed at The Big Easy without license or authorization from the copyright owners. The complaint seeks an injunction, damages, costs and attorney fees.
Practice Tip: In this case, the plaintiffs have sued the owner of Gibson's personally as well as the corporate entity. Copyright laws allow an officer of a corporation to be held liable for the corporation's copyright infringement if the officer contributes to the infringement by inducing or encouraging the infringement. An officer can also be liable for copyright infringement if the officer supervises the infringing conduct and has a direct financial benefit from the infringement.

This case has been assigned to Judge Jon E. DeGuilio and Magistrate Judge Christopher A. Nuechterlein in the Northern District of Indiana, and assigned Case No. 3:12-cv-00093-JD-CAN.BMIvGibsonComplaint
Further Information about the case is as follows:
Filed: February 16, 2012 as 3:2012cv00093 Updated: February 23, 2012 06:51:09Plaintiffs: Broadcast Music Inc, Universal-Millhouse Music, Marvin J and Laleta Moore Living Trust, Central Songs, Sutjujo Music and othersDefendants: Gibson's Inc and Oscar N GibsonCause Of Action: Copyright InfringementCourt:Seventh Circuit > Indiana > Northern District CourtType:Intellectual Property > Copyrights