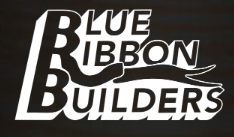 South Bend, Indiana – Attorneys for Plaintiff, Design Basics, LLC, Inc. of Omaha, Nebraska filed suit in the Northern District of Indiana alleging that Defendant, Blue Ribbon Builders, Inc., of South Bend, Indiana infringed on its copyrights of Architectural Works. Plaintiff is seeking judgment, actual damages, statutory damages, temporary and permanent injunctions, attorneys' fees, and costs.
Design Basics is a company that creates technical drawings and architectural works for home designs. After creation, it markets and licenses the use of these works for $700 to $6,000 each. While the Plaintiff has spent more than $410,000 on capital improvements, including building two websites, in the past ten years, they have seen a decrease in licensing revenue. Design Basics alleges that this decrease in licensing revenue is due to massive piracy of its copyrighted home designs by multiple builders, including Defendant in this case and defendants in many other cases in Indiana.
While researching infringing homes related to another lawsuit, Design Basics discovered Blue Ribbon Builders had constructed several homes that appeared to be copied from Design Basics' copyrighted designs. These copyrighted designs included Pine Ridge, Mayberry, Lancaster, Stevens Woods, and Linden (the "Copyrighted Works"). Plaintiff has at all relevant times been the owner of the Copyrighted Works and never licensed nor gave permission to Defendant to utilize them. Design Basics claims Defendant had actual knowledge of the Copyrighted Works as they were mailed plan catalogs and had reasonable access to the Copyrighted Works online.