Indianapolis, Indiana – The matter of Eli Lilly and Company, et al. v. Apotex Inc., et al. has been stayed pending a ruling by the U.S. Court of Appeals for the Federal Circuit.
This Indiana lawsuit was initiated by Lilly, an Indianapolis pharmaceutical company, in conjunction with other Plaintiffs.  Patent attorneys for Plaintiffs filed a lawsuit asserting patent infringement after Defendants filed an Abbreviated New Drug Application seeking approval to market a generic version of the drug Axiron® before various patents related to the drug expired.  Among Plaintiffs' contentions were claims of patent infringement of seven patents pertaining to Axiron.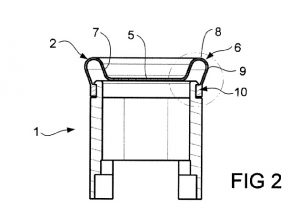 In this motion, patent lawyers for Plaintiffs have asked the court to stay its proceedings pending a ruling in a similar case, Eli Lilly and Company, et al. v. Perrigo Company, et al.  The Perrigo case was filed in the Southern District of Indiana in 2013.  After a trial, the court issued findings including that one claim in one of the Axiron patents was invalid, while two claims pertaining to another Axiron patent were valid.  That ruling was appealed to the Federal Circuit; that appeal remains pending.