South Bend, Indiana – Attorneys for Plaintiffs, Furrion Property Holding Limited and Furrion Limited, both of Cyberport Road, Hong Kong (collectively "Furrion"), filed suit in the Northern District of Indiana alleging that Defendant, Way Interglobal Network, LLC ("Way Interglobal") of Elkhart, Indiana, infringed its rights in United States Patent Numbers D839,038 (the "'038 Patent"), D851,978 (the "'978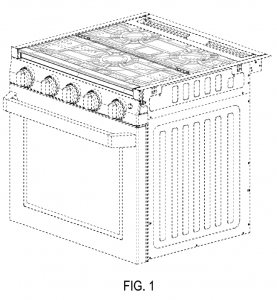 Patent"), D851,979 (the "'979 Patent"), and D851,990 (the "'990 Patent") (collectively the "Furrion Design Patents"). Furrion is seeking preliminary and permanent injunctions, actual damages, total profits, treble damages, and pre and post judgment interest.
According to the complaint, Furrion was formed in 2007 to create modern-luxury technology for traveling including electronics, appliances, and energy sources for land and water vehicles. Furrion claims it has designed and manufactured its cooktops and ovens for use in the "RV" industry since at least 2013. The 2 in 1 Range Ovens produced and sold by Furrion have an allegedly distinctive and unique ornamental design compared to those traditionally available in the RV industry. Furrion claims the Furrion 2 in 1 Range Oven has had great success since May 2017 and is one of its best-selling products.
Furrion Property Holding Limited claims to be the owner by assignment of the Furrion Design Patents with Furrion Limited being the exclusive license holder for the Furrion Design Patents. According to the complaint, Furrion updates an online list of its products that are protected by Furrion's U.S. patents giving notice of their patent property rights. The marketing and product materials for the Furrion products also allegedly contain copyright and trademark notices. Furrion claims the 2 in 1 Range Oven User Manual, in particular, can be viewed and/or downloaded online from anywhere by anyone. Furrion further claims it has at least four registered United States Trademarks that have been used in connection with its 2 in 1 Range Ovens, which include U.S. Registration Nos. 5,595,145, 5,487,459, 5,595,144, and 4,563,947 (the "Furrion Marks").