Indianapolis, Indiana – Attorneys for Plaintiff, Re-Bath, LLC, of Phoenix, Arizona originally filed suit in the Marion Superior Court alleging that Defendants, Alternative Construction Concepts, LTD. d/b/a Re-Bath Designs of Indianapolis, of Indianapolis, Indiana, Steven O'Reilley of Indianapolis, Indiana, and Debo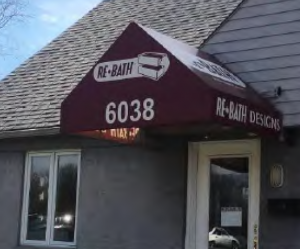 rah O'Reilley of Indianapolis, Indiana of infringing trademark rights. Plaintiff is seeking a temporary restraining order, preliminary and permanent injunction and all other just and proper relief.
Defendant is a franchisee of Plaintiff's Phoenix-based business. As part of the franchise agreement, Plaintiff allowed Defendant to use its trademarks, goodwill, concepts, operating systems, confidential information, method of operation and technical expertise and know-how to operate a bathroom remodeling business.