Joe Hand Promotions, Inc., a Pennsylvania-based corporation, alleges ownership of exclusive distribution rights for broadcasting premier sporting events, including the Ultimate Fighting Championship® (UFC). Through agreements with copyright holders, Joe Hand Promotions, Inc. claims they obtained authorization to exhibit UFC 246: McGregor vs. Cowboy.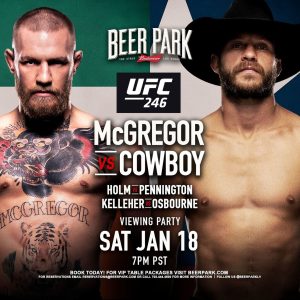 Defendants, comprising LNH, LLC operating in Burlington, Indiana as Burlington Pizza/The Barn, along with Neal D. Harmon and Loriann Harmon, allegedly exhibited UFC 246 at their commercial establishment without the required authorization from Joe Hand Promotions, Inc. The plaintiff claims that this action violated licensing requirements and involved unauthorized access to the Program through various means, including cable, satellite, or internet streams.
Joe Hand Promotions, Inc. asserts satellite and cable piracy violations under 47 U.S.C. § 605 and 47 U.S.C. § 553, claiming that the defendants intercepted satellite signals or used unauthorized cable signals to broadcast the Program, contravening federal laws regulating such transmissions.  Joe Hand also Alleges infringement of its exclusive distribution rights under the Copyright Act (17 U.S.C. §§ 106, 501), contending that the defendants exhibited the copyrighted Program publicly without proper authorization, violating intellectual property laws.