Indianapolis, Indiana — CarCheckup, LLC of Carmel, Indiana has sued CarMD.com Corp. ("CarMD") and Innova Electronics Corp. ("Innova"), both of Irvine, California, for infringing two patents, Patent Nos. 6,807,469 (the "'469 Patent) and 6,925,368 (the "'368 Patent) both titled "Auto Diagnostic Method and Device," which have been issued by the U.S. Patent Office.
CarCheckup sells a device designed to improve teen-driver safety, track business mileage and explain the check-engine light in vehicles compliant with on-board diagnostic II (also known as "OBD-II") technology.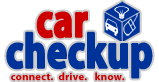 CarMD sells a "Handheld Device and Software Solution Kit," along with "Vehicle Health System" products.  The CarMD Vehicle Health System is a consumer product designed to enable car owners to monitor a vehicle's function, to catch hidden problems and to diagnose dashboard warning lights.  CarMD's products work on newer-model vehicles with on-board diagnostic technology by retrieving diagnostic codes from the vehicle's computer.  By using a CarMD code reader, a car owner, even one unsophisticated in car repair, can identify the problem(s) with his or her vehicle.
CarMD sells its products directly to consumers via infomercials, on its website at www.CarMD.com, through the Home Shopping Network and on www.Amazon.com.  Its products are also sold at various retail outlets, including Pep Boys.  Innova, an allegedly related enterprise, sells two different code readers in the United States and maintains web sites at www.CodeReader.com and www.Innova.com. 
Patent attorneys for CarCheckup sued CarMD and Innova, asserting a right to relief against them jointly, for infringing the '469 and '368 Patents, which are owned by CarCheckup.  CarCheckup alleges that, as part of a joint endeavor, CarMD sells and offers for sale infringing CarMD products, while Innova distributes and manufactures the products.  CarCheckup alleges that one or both of the Defendants has known about the patents-in-suit since at least as early as December 2012. 
The complaint lists the following claims:
·         Count I: Infringement of the '469 Patent against CarMD and Innova
·         Count II: Infringement of the '368 Patent against CarMD and Innova
CarCheckup asks the court for a judgment against CarMD and Innova; for a finding that the infringement has been willful and deliberate; for an award of damages adequate to compensate CarCheckup for the infringement it alleges, but in no event less than a reasonable royalty; for treble damages; for an injunction; and for a finding that this is an exceptional case and, thus, for an award of reasonable attorneys' fees and costs.
Practice Tip: The law of the "reasonable royalty" has been in transition recently.  The "25% rule," an approach that allocated 25% of the profits from an infringement to the patentee and the remaining 75% to the infringer, has been abandoned.  Long used in federal courts to establish a reasonable royalty as compensation for patent infringement under § 284 of the Patent Act, it was rejected by the Federal Circuit in 2011.  In its ruling in Uniloc v. Microsoft, the court held: "the 25 percent rule of thumb is a fundamentally flawed tool for determining a baseline royalty rate in a hypothetical negotiation.  Evidence relying on the 25 percent rule of thumb is thus inadmissible under Daubert and the Federal Rules of Evidence, because it fails to tie a reasonable royalty base to the facts of the case at issue."
This case has been assigned to District Judge Sarah Evans Barker and Magistrate Judge Tim A Baker in the US District Court, Southern Division of Indiana, and assigned Case No. 1:13-cv-1035-SEB-TAB.