South Bend, Indiana – Vincent Ambrosetti ("Ambrosetti"), the Plaintiff, is apparently the author and creator of the musical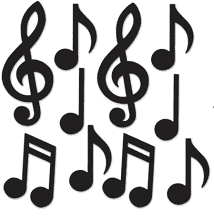 composition "Emmanuel." According to the Complaint, the composition was first published in a songbook in 1980. However, Ambrosetti did not receive U.S. Copyright Registration No. PA 2-231-246 for "Emmanuel" until March 4, 2020.
Ambrosetti claims Defendant, Bernadette Farrell ("Farrell"), copied and infringed upon his work when she composed "Christ Be Our Light" in 1993. Further, Ambrosetti claims, Defendant, Oregon Catholic Press ("OCP"), obtained the rights to sell, market, distribute, and license "Christ Be Our Light" from Farrell. Because Farrell and OCP have apparently been distributing and publicly performing the allegedly infringing "Christ Be Our Light" for many years, and especially within the past three years, Ambrosetti is seeking damages and attorneys' fees for copyright infringement pursuant to 17 U.S.C. §§ 504(b) and 505.
The case was assigned to District Judge Jon E DeGuilio and Magistrate Judge Michael G. Gotsch, Sr. in the Northern District and assigned Case 3:20-cv-00371.