Indianapolis, Indiana – Indiana patent and trademark attorneys for Contour Hardening, Inc. of Indianapolis, Indiana sued seeking injunctive and monetary relief in the Southern District of Indiana. Contour Hardening alleges that Vanair Manufacturing, Inc. of Michigan City, Indiana has infringed the trademark "REAL POWER", Trademark Registration No. 3,124,014, as well as Contour Hardening's patented "Vehicle Mounted Electrical Generator System." The invention is covered by Patent Nos. 6,979,913 and 7,057,303, which have been issued by the U.S. Patent Office.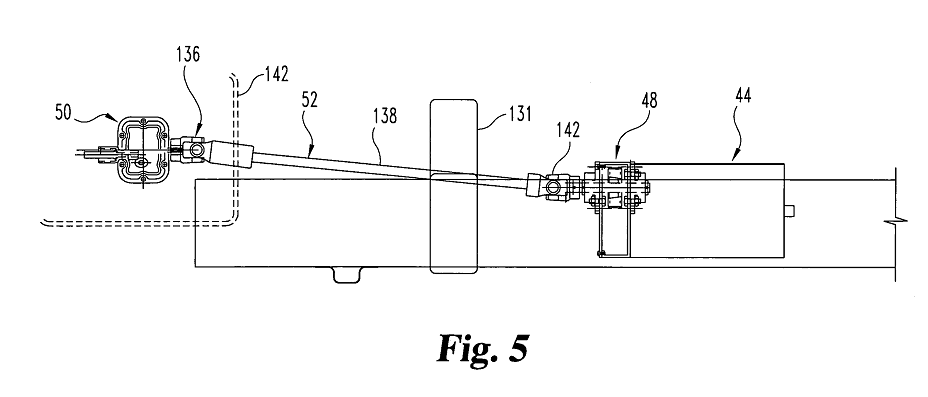 In this lawsuit, Plaintiff Contour Hardening contends that Defendant Vanair has violated, and continues to violate, inter alia, the patent laws of the United States, 35 U.S.C. §§271 and 281- 285, as well as the Federal Trademark Act by infringing Contour Hardening's two patents, U.S. Patent Nos. 6,979,913 and 7,057,303 (collectively, the "Contour Patents"), and infringing Contour Hardening's REAL POWER trademark by using Vanair's allegedly similar ROAD POWER trademark.
Contour Hardening is a developer and provider of Power Take-Off ("PTO") driven generator systems for vehicles ranging from Class 2 pickup trucks (e.g., full-size trucks) to larger Class 8 Heavy Duty trucks (e.g., tractor trailer trucks). It states that these systems have been utilized in municipal, fire-rescue, construction, healthcare, mining, farming and other applications.
Plaintiff asserts that, sometime around 2007, Vanair first began offering vehicle-mounted AC-generator systems that infringe one or more of the claims of the Contour Patents. Vanair is accused of having received actual knowledge that it was infringing the Contour Patents at least as early December 17, 2012, when an Indiana patent and trademark lawyer for Contour Hardening sent to Vanair a letter providing it with actual notice of the Contour Patents and expressing "concerns regarding possible infringement." The letter requested that Vanair "evaluate [its] activities relative to these two (2) patents and provide a written response as to when any infringing activities will cease." According to Contour Hardening, Vanair did not respond this letter.
In addition to its allegations of patent infringement, Contour Hardening asserts trademark infringement. Contour Hardening indicates that it is the owner of United States Registration No. 3,124,014 for the trademark REAL POWER for providing AC generators. It claims that, since at least 2004 and continuously to date, it has adopted and used in interstate commerce the trademark REAL POWER in connection with its PTO-driven AC-generator systems and related operations and that the trademark has become distinctive to consumers in the vehicle-mounted AC-generator industry.
Contour Hardening contends that Vanair offers the allegedly infringing products under the trademark ROAD POWER with knowledge of Contour Hardening's REAL POWER trademark. It further asserts that the nameplates, labels or other graphic displays that Vanair uses are confusingly similar to Contour Hardening's trademark and that Vanair's use of the ROAD POWER trademark is likely to cause confusion or mistake or deception of consumers as to the source of origin of Vanair's goods or services. Contour Hardening further claims that Vanair's activities have been willful, deliberate and intentional, have caused a likelihood of confusion, and have been done with the intent to trade upon Contour Hardening's goodwill in the trademark REAL POWER.
In the complaint, Indiana patent and trademark attorneys assert the following on Contour Hardening's behalf:
• Count I – Infringement of U.S. Patent 6,979,913
• Count II – Infringement of U.S. Patent 7,057,303
• Count III – Trademark Infringement
• Count IV – False Designation of Origin
Contour Hardening asks the court for a judgment of infringement of the Contour Patents; a judgment of infringement of Contour Hardening's REAL POWER trademark; a permanent injunction prohibiting further infringement; an order that all infringing devices be delivered and destroyed; damages, including treble damages; costs and expenses; an order declaring that the case is exceptional and an award of attorney's fees pursuant to such a finding.
Practice Tip: A 2006 opinion from the Federal Circuit, AERO Products International, Inc., et al. v. INTEX Recreation Corp., et al., addressed double recovery in cases where both patent infringement and trademark infringement are found. The Federal Circuit held that the trial court's award of both $2.95 million for patent infringement – which was doubled to $5.9 million pursuant to a finding of willful patent infringement – and $1 million for trademark infringement was impermissible as a double recovery for the "same injury." The court vacated the $1 million award for trademark damages stating, "even though damages are claimed based upon separate statutes or causes of action, when the claims arise out of the same set of operative facts, as is the case here, there may be only one recovery."
The suit was filed by William A. McKenna of Woodard, Emhardt, Moriarty, McNett & Henry, LLP. The case was assigned to District Judge Jane Magnus-Stinson and Magistrate Judge Mark J. Dinsmore in the Southern District of Indiana and assigned Case No. 1:14-cv-00026-MJD.