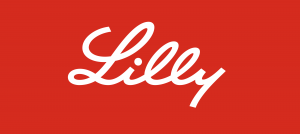 Indianapolis, Indiana – Eli Lilly and Company ("Lilly"), the Plaintiff, apparently owns by assignment U.S. Patent No. 7,772,209 (the "'209 Patent). According to the Complaint, Shilpa Medicare Limited ("Shilpa"), the Defendant, notified Lilly on November 12, 2020 that it had submitted to the U.S. Food and Drug Administration ("FDA") a New Drug Application ("NDA") seeking approval to manufacture and sell its Pemetrexed Injection products ("Shilpa's NDA Products") prior to the expiration of the '209 Patent. Apparently, that notification triggered "a forty-five-day period for Lilly to bring an action for patent infringement under the FDCA."
Lilly is seeking a judgment that Shilpa has infringed the '209 Patent. Further, Lilly is seeking a "judgment ordering that the effective date of any FDA approval for Shilpa to make, use, offer for sale, sell, market, distribute, or import Shilpa's NDA Products . . . be not earlier than the expiration date of the '209 patent." In addition, Lilly is seeking a preliminary and permanent injunction and a declaration that this is an exceptional case pursuant to 35 U.S.C. § 285.
The case was assigned to Judge James R. Sweeney II and Magistrate Judge Tim A. Baker in the Southern District and assigned Case 1:20-cv-03132-JRS-TAB.