Indianapolis, Indiana – Attorneys for Plaintiffs, AWGI, LLC and Atlas Van Lines, Inc. ("Atlas") both of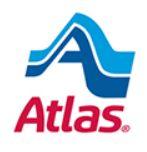 Evansville, Indiana, filed suit in the Southern District of Indiana alleging that Defendant, American Wide Relocation Inc. d/b/a Atlas Moving and Storage ("American") of North Palm Beach, Florida, infringed their rights in United States Registration Nos. 3,718,117 for the mark "ATLAS", and 1,591,344 for the mark "ATLAS—THE AGENTS' VAN LINES" (the "Registered Marks"). Plaintiffs are seeking damages, statutory and treble damages, punitive damages, attorneys' fees and any other relief the court deems proper.
According to the Complaint, Atlas has provided transportation and storage of goods to the public since at least 1948. Atlas and non-party, Atlas Investment Company, Inc., allegedly assigned all of their rights in the Registered Marks to AWGI on November 9, 2009. Atlas claims it has maintained a license to the Registered Marks since the assignment and that the Registered Marks have developed substantial goodwill as a result of the high quality of services it provides and the extensive amount of promotion it has put forth using the Registered Marks.
AWGI claims it sent a cease and desist letter to American on May 13, 2019 after discovering the alleged infringement of the Registered Marks on American's website, which American uses to promote its moving and storage services. Richard Falcone, whom Plaintiffs believe is the owner of American, contacted Plaintiffs' attorney on May 15, 2019 and claimed he could use the term "Atlas" because "it can be found in the dictionary". Plaintiffs claim American's services are inferior to their own and that American is employing deceptive practices such as using nearly identical Testimonials on its website as those found on other sites for different moving services. Due to their belief that American's use of the Registered Marks is likely to cause confusion for consumers, Plaintiffs are seeking damages for trademark infringement under 15 U.S.C. § 1125(a)(1) and common law unfair competition.
The case was assigned to District Judge Richard L. Young and Magistrate Judge Matthew P. Brookman in the Southern District and assigned Case 3:19-cv-00173-RLY-MPB.