Elkhart, Indiana – Attorneys for Plaintiff, Display Technologies, LLC ("Display") of North Miami, Florida, filed suit in the Northern District of Indiana alleging that Defendant, Furrion, LLC of Elkhart, Indiana, infringed its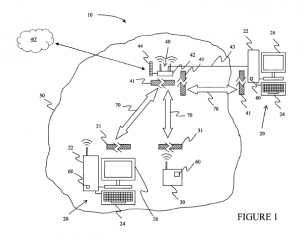 rights in United States Patent No. 9,300,723 (the "'723 Patent") for "Enabling social interactive wireless communications". Display is seeking damages, pre-judgment and post-judgment interest, and any further relief the court deems proper.
Display is claiming Furrion has infringed and continues infringing one or more claims of the '723 Patent including at least Claims 12, 14, 16, 17, and 20. According to the complaint, Display is claiming at least Furrion's DV7100 media system with NFC and Bluetooth wireless technology (the "Product"), among other Products infringe the '723 Patent.
Display claims the Product infringes Claim 12 because it receives media files from a wireless mobile device via Bluetooth or NFC and the Product includes a security measure such as a Bluetooth PIN, among other features. Regarding Claim 14, Display claims it is infringed by the transfer of a digital media file from the wireless mobile device to the Product completely bypassing the security measure. Further, Display claims the Product infringes Claims 16, 17, and 20 because the Product is an audio system with a Bluetooth connection, and "the digital media file is provided by the wireless mobile device." As such, Display is seeking damages for patent infringement.
The case was assigned to Judge Jon E. DeGuilio and Magistrate Judge Michael G. Gotsch, Sr. in the Northern District and assigned Case 3:19-cv-00699-JED-MGG.