Indianapolis, Indiana – Great Grizzly, Inc. ("Grizzly"), Plaintiff, claims to have sold and imported fireworks in Indiana for over 50 years. In addition, Grizzly claims to have several federal trademarks including the one at issue in this case assigned Registration No. 2,329,220 for "PREDATOR" (the "Registered Mark").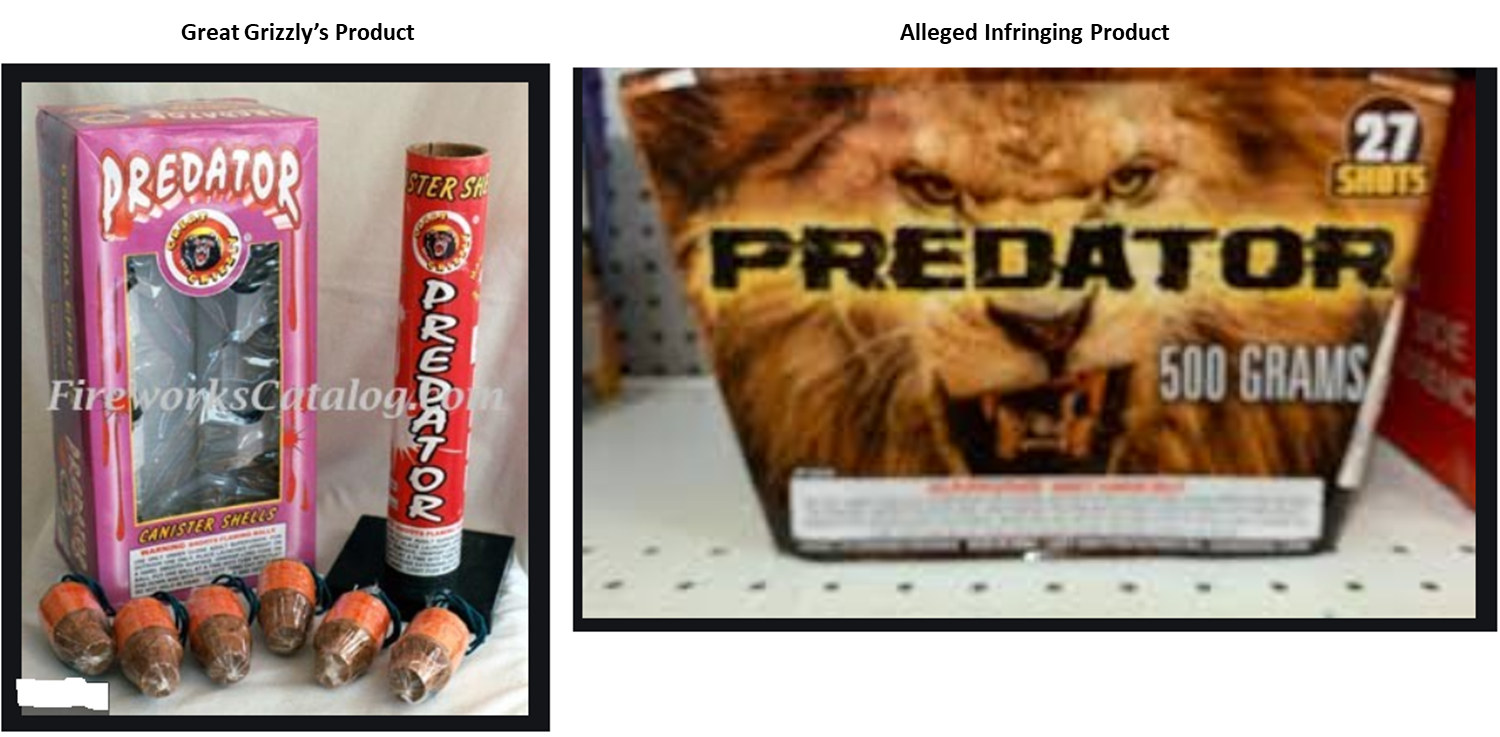 Grizzly alleges the Defendants, Winco Fireworks, Inc. and Winco Fireworks International, LLC (the "Winco Defendants") offer and sell fireworks throughout the United States. According to the Complaint, the Winco Defendants have sold fireworks that infringe the Registered Mark and have failed to desist their infringement after being informed of the Registered Mark. Therefore, Grizzly is seeking damages for trademark infringement, trademark dilution, false designation of origin, and unfair competition under the Lanham Act, 15 U.S.C. §§ 1051, et seq. and state common law. Grizzly is also claiming the Winco Defendants violated Indiana Code § 24-5-0.5-3(b)(1) for deceptive consumer practices and committed tortious interference with a business relationship under the common law.
The case was assigned to District Judge Richard L. Young and Magistrate Judge Mark J. Dinsmore in the Southern District and assigned Case 1:20-cv-01898-RLY-MJD.