South Bend, Indiana – Damon R. Leichty, a partner of Barnes & Thornburg LLC has been nominated to serve as a judge in the United States District Court for the Northern District of Indiana. The vacancy to be filled was previously held by Judge Robert L. Miller, Jr. Leichty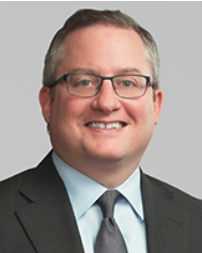 is the fourth Indiana attorney to be nominated by President Trump to fill vacancies in both Indiana's Northern and Southern District Courts.
Leichty graduated from Indiana University Maurer School of Law and went on to serve as a law clerk for Miller for two years. He also served on the Federal Local Rules Advisory Committee for the Northern District of Indiana. During his career as a private practice attorney, he has represented clients in complex civil litigation throughout the United States. Leichty also counsels manufacturers on product liability, contracts warranties, and various product development and marketing strategies.
Leichty is an active member of his community, currently serving on the Board for the Family & Children's Center and as Chairman of the Board for the Boys and Girls Club. He also teaches product liability as an adjunct professor at the University of Notre Dame Law School. Leichty is the current president of the Ronald A. Leichty Scholarship Foundation, Inc. and served as a trustee of the Northern Indiana Center for History for nine years.