Indianapolis, Indiana – Attorneys for Plaintiff, Joe Hand Promotions, Inc., of Feasterville, Pennsylvania filed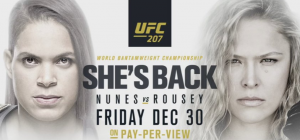 suit in the Southern District of Indiana alleging that Defendants, The Anchor Lounge, LLC, d/b/a The Anchor Lounge, of Muncie, Indiana, and Randy Phillips, an individual residing in Delaware County, Indiana, infringed its rights in the "Ultimate Fighting Championship® 207: Nunes v. Rousey" ("the Program"). Plaintiff is seeking statutory damages, attorney's fees, interest, and cost of suit.
Plaintiff is a corporation that specializes in distributing licensed broadcasts for premier sporting events around the country. Plaintiff was granted the exclusive right to license out broadcast rights by UFC for the "UFC 207" fight. Plaintiff entered into agreements with restaurants and various establishments around the country to allow pay-per-view broadcasts in the establishments. However, Plaintiff alleges that Defendant broadcast the fight in their establishment without authorization via illegal satellite or cable stream.
Plaintiff has formally alleged both Satellite and Cable Piracy.
The case was assigned to District Judge Tanya Walton Pratt and Magistrate Judge Mark J. Dinsmore in the Southern District and assigned Case 1:18-cv-01020-TWP-MJD.