Indianapolis, Indiana – Attorney Richard Bell of McCordsville, Indiana filed suit in the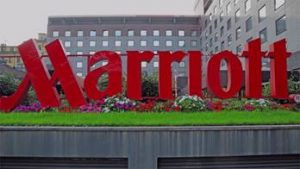 Southern District of Indiana alleging that Marriott, LLC, who conducts business in the district, infringed his rights in United States Copyright No. VA0001785115, the "Indianapolis Photo".  Bell is seeking actual and statutory damages, costs, attorneys' fees, and any other relief as is just and proper.
Bell claims the Indianapolis Photo is an original work that was registered with the U.S. Copyright Office on August 4, 2011. He further claims that because of his use of the Indianapolis Photo to advertise his photography business, it can be identified by the public as being created by Bell. Since the registration of the Indianapolis Photo, Bell has filed many lawsuits for copyright infringement.
According to the complaint, Marriott used the Indianapolis Photo on its website to draw or attract prospective customers. Bell claims he discovered Marriott's use of the Indianapolis Photo in March 2018 and that the photo was visible on Marriott's website on April 6, 2018. Bell is seeking damages for copyright infringement including vicarious liability damages for each downloaded copy of the Indianapolis Photo from Marriott's website by third-party users.
The case was assigned to Chief Judge Jane E. Magnus-Stinson and Doris L. Pryor in the Southern District and assigned Case 1:19-cv-01505-JMS-DLP.