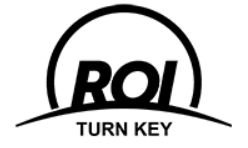 Indianapolis, Indiana – Attorney Richard Bell of McCordsville, Indiana filed suit in the Southern District of Indiana alleging that Defendant, ROI Property Group Management, LLC, infringed its rights in the "Indianapolis Photo" registered on August 4, 2011 with the US Copyright Office, Registration No. VA0001785115. Bell seeks injunctive relief along with statutory damages, costs and attorney fees.
Bell has filed many lawsuits on his own behalf asserting copyright infringement in Indiana federal courts.  See:
Bell's lawsuit against the Defendant stems from Defendant's alleged use of the copyrighted photo on its commercial website. Plaintiff claims that Defendant used the picture without authorization in November 2017, and the use continued through December 2017.
According to the complaint, the Defendant did not request or receive permission or authorization to use the photo, and instead claimed it owned the copyrights of all images appearing on its website.
Plaintiff has formally alleged copyright infringement and violations of the Lanham Act.
The case was assigned to District Judge Tanya Walton Pratt and Magistrate Judge Debra McVicker Lynch in the Southern District and assigned Case 1:18-cv-00043-TWP-DML.