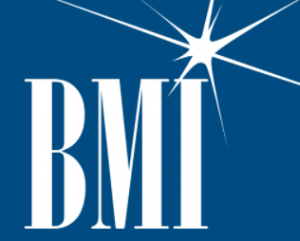 Indianapolis, Indiana – Attorneys for Plaintiffs, Broadcast Music Inc., a Delaware Corporation; MJ Publishing Trust d/b/a Mijac Music; Sony/ATV Songs LLC d/b/a Sony/ATV Tree Publishing, a limited liability company; Songs of Universal, Inc., a Universal – Songs of Polygram International, Inc.; Welsh Witch Music; Velvet Apple Music; Combine Music Corp.; Elijah Blue Music, A Division of Lighthouse, Inc.; Unichappell Music, Inc.; BMG Rights Management US LLC d/b/a Music of Everpop,; Thirty Two Mile Music, Zombies Ate My Publishing; Forthefallen Publishing; Reservoir Media Management Inc., d/b/a Reservoir 416 a/k/a Reservoir One Americ;, E.O. Smith Music; Sony/ATV Songs LLC; R and R Nomad Publishing Company, A Division of R & R Nomad Publishing Co., LLC; and 4U2ASKY Entertainment, Inc., of Indianapolis, Indiana filed suit in the Southern District of Indiana alleging that Defendants, Roses Pub, Inc. d/b/a Big Baby's Bar & Grill, of Anderson, Indiana, Brian Hutchison and Lisa Hutchison, also of Anderson, Indiana, infringed its copyright rights in the following:
| | |
| --- | --- |
| Musical Composition | Registration and Date of Registration |
| Beat It | Pau 456-334, PA 158-771, November 12, 2016 |
| Crazy | RE 422-869, Ep 156698, November 12, 2016 |
| Bad to the Bone | PA 215-394, November 11, 2016 |
| Gold Dust Woman | PA 148-803, PA 161-950, November 12, 2016 |
| Gypsy | PA 148-803, PA 161-950, November 12, 2016 |
| I Will Always Love You | Ep 314105, November 11, 2016 |
| Me and Bobby McGee | Ep 260746, November 12, 2016 |
| Midnight Rider | Eu 215520, Ep 329147, November 11, 2016 |
| Semi Charmed Life | PA 797-856, PA 913-999, November 11, 2016 |
| Lonely Road of Faith | PAu 2-635-077, November 11, 2016 |
| My Immortal | PA 1-152-551, November 11, 2016 |
| Undone a/k/a Undone – The Sweater Song | PA 787-866, November 11, 2016 |
| Aint' No Rest For The Wicked | PA 1-608-399, November 11, 2016 |
Plaintiffs are seeking a permanent injunction, statutory damages, and reasonable attorney's fees.
Plaintiff BMI is one of the world's largest music publishing companies, and have rights to license over 13 million copyrighted musical compositions, according to the complaint. The other plaintiffs are the owners of the copyrighted songs that are the subject of the suit.
Defendant Roses Pub is a corporation that runs Big Baby's Bar & Grill in Anderson, Indiana. According to the complaint, the defendants perform live musical compositions, or cause them to be performed, at the restaurant. Plaintiff alleges that they have reached out to the Defendant over 70 times to inform Defendant of its obligations under the Copyright Act regarding the necessity of having a valid license to perform the copyrighted musical compositions.
The Plaintiff has previously sued other Indiana establishments regarding similar facts and similar allegations, including this past November when the corporation sued Hoosier Daddy's Bar & Grill in Newcastle, Indiana.
Plaintiff alleges 13 different claims of willful copyright infringement based on Defendants' public performances of the copyrighted songs.
The case was assigned to District Judge Richard L. Young and Magistrate Judge Tim A. Baker in the Southern District and assigned Case 1:18-cv-00183-RLY-TAB.