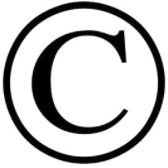 Indianapolis, Indiana – Attorneys for Plaintiff, Zach Dobson Photography, LLC of Carmel, Indiana filed suit in the Southern District of Indiana alleging that Defendants, Three-Sixty Group, Inc, National Federation of State High School Associations, and National Interscholastic Athletic Administrators Association, all three of Indianapolis, Indiana infringed its rights in United States Copyright Registration No. VA 1-979-164, and United States Copyright Application Nos. 1-6209751731 and 1-6275260181.  Plaintiff is seeking statutory damages, general and special damages, attorney's fees, and injunctive relief.
Plaintiff is a Carmel, Indiana photography company that provides commercial photography for businesses and individuals. Defendant Three-Sixty is an Indianapolis-based advertising agency. The remaining two defendants are governing bodies that promulgate rules and organize competitions for high school sports. The photos that are the subject of the suit are either copyrighted by Plaintiff, or in the application process for copyright protection.
According to the complaint, Plaintiff and Three-Sixty contracted eight times over four years for Plaintiff's photography services. Plaintiff alleges that, in 2018, he discovered that Defendant was making unauthorized use of Plaintiff's photos, outside of the scope of their services agreement. Plaintiff alleges 161 separate infringing uses that he has discovered, in connection with advertising campaigns for the NFHS and NIAAA.
Additionally, Plaintiff alleges that the current infringement began immediately after the Plaintiff and Defendant amicably resolved a similar infringement situation, in 2015.
The case was assigned to District Judge William T. Lawrence and Magistrate Judge Debra McVicker Lynch in the Southern District and assigned Case 1:18-cv-00421-WTL-DML.