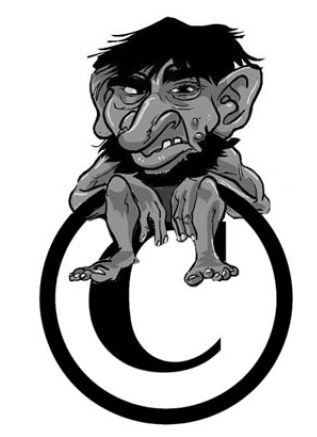 Indianapolis, Indiana – Magistrate Judge Mark J. Dinsmore recommended that Judge William T. Lawrence deny Malibu Media's motion for fees and sanctions against two Defendants and copyright lawyer Jonathan Phillips.
This Indiana federal lawsuit involves allegations of the use of BitTorrent to illegally download copyrighted adult films. Plaintiff Malibu Media, LLC of Malibu, California initiated copyright litigation in the Southern District of Indiana alleging that Charles and Kelley Tashiro, husband and wife, violated its intellectual property rights by downloading copyrighted videos without authorization.
On the morning of a scheduled evidentiary hearing in the matter, attorney Phillips, who at the time represented both husband and wife, learned of Mr. Tashiro's intent to invoke his Fifth Amendment rights to avoid testifying about certain matters. The defense attorney for the Tashiros advised the court that, as a result, a conflict of interest between husband and wife had arisen and that he would be withdrawing as the defense attorney for Mr. Tashiro. As a result, the court postponed that day's hearing.
Malibu Media subsequently filed a motion asking the court for sanctions, seeking to hold Mr. Tashiro and his copyright attorney jointly and severally liable for the costs and fees incurred in its preparations for the postponed hearing. Malibu Media contended that the defense lawyer's failure to recognize the conflict of interest between the two Defendants in a timely manner had required Malibu Media to incur unnecessary expenses for the evidentiary hearing. More specifically, Malibu Media contended that it incurred several thousand dollars in unnecessary fees, travel expenses, and other costs. It sought to recover those fees, expenses, and costs 1) under Federal Rule of Civil Procedure 37; 2) under 28 U.S.C. § 1927; 3) through an exercise of the court's inherent authority; and 4) under Federal Rule of Civil Procedure 16.
Magistrate Judge Dinsmore first concluded that FRCP 37 was inapplicable, as it was generally appropriate for "disputes or misconduct during discovery" and the delay of the evidentiary hearing had not resulted from discovery misconduct.
Plaintiff's claim under 28 U.S.C. § 1927 was also rejected. That section provides that the court may order costs, expenses, and attorneys' fees incurred as a result of an attorney's unreasonable or vexatious expansion of the proceedings in litigation.
Malibu Media asserted that this section applied because the copyright attorney's failure to timely recognize a conflict of interest between the husband-and-wife Defendants failed to meet the standard of care required of attorneys. The court disagreed, stating that the case had involved no incompatibility of the copyright Defendants' positions, as both had steadfastly asserted that neither had infringed any of Malibu Media's copyrighted material and that no evidence had been destroyed. Consequently, the defense attorney's belief that he could provide concurrent representation to both Defendants was neither unreasonable nor vexatious and, thus, relief under 28 U.S.C. § 1927 was unavailable.
Moreover, the court explained, even had § 1927 applied, it provided recompense only for the excess costs and fees incurred – those that would not have been otherwise necessary. Because much of the material prepared by intellectual property counsel for Malibu Media would likely prove useful later in the litigation, those costs and fees had not been incurred unnecessarily.
Magistrate Judge Dinsmore also rejected Malibu Media's argument that the court should sanction Mr. Tashiro and the defense attorney under the inherent authority that the court holds to manage its affairs through the sanctioning of a party that has abused the judicial process. The court had already determined during its analysis under § 1927 that the defense attorney had acted neither unreasonably nor vexatiously. Thus, a sanction against the defense attorney for abuse of process was similarly found to be improper. The court also declined to hold that Mr. Tashiro's decision to invoke his Fifth Amendment rights was an abuse of judicial process.
The court then addressed Malibu Media's contention that Federal Rule of Civil Procedure 16 authorized sanctions in this case. It concluded that, as the rule authorized the imposition of sanctions only in matters regarding scheduling conferences or other pre-trial conferences, it did not apply to the evidentiary hearing at issue in this request for sanctions.
Finally, Magistrate Judge Dinsmore recommended to Judge Lawrence that Malibu Media's motion, which had been filed without the required statement showing that Plaintiff's attorney made reasonable efforts to confer with opposing counsel prior to filing the motion for sanctions, be denied for failure to comply with Local Rule 7-1(g).
The case was assigned to Judge William T. Lawrence and Magistrate Judge Mark J. Dinsmore in the Southern District of Indiana and assigned Case No. 1:13-cv-00205-WTL-RMJD.