Evansville, Indiana – A copyright attorney for Dr. Josepha A. Campinha-Bacote d/b/a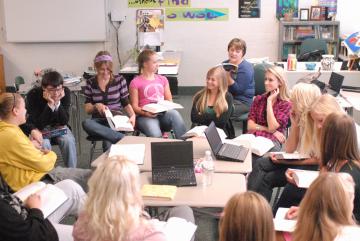 Transcultural C.A.R.E. Associates of Cincinnati, Ohio filed a copyright infringement lawsuit in the Southern District of Indiana alleging that Evansville Vanderburgh School Corporation of Evansville, Indiana ("EVSC") and Dionne Blue and Deborah Hartz, both of Indiana, infringed the copyrighted work "Cultural Competency in Healthcare Delivery: Have I 'ASKED' Myself the Right Questions?" (the "ASKED" model). This work was registered by the U.S. Copyright Office.
Plaintiff Campinha-Bacote is the President and sole proprietrix of Transcultural C.A.R.E. Associates, which provides education regarding transcultural issues in health care to improve awareness and sensitivity to cultural concerns among healthcare professionals and others. In 2002, Dr. Campinha-Bacote developed the ASKED mnemonic model of cultural competence. The work was registered by the U.S. Copyright Office in 2003.
Defendants are accused of unlawfully reproducing, copying, publishing and displaying the ASKED model in a PowerPoint presentation titled "Culturally Competent Classroom Management." Defendant EVSC is being sued directly as well as vicariously for the actions of Defendants Blue and Hartz.
In her complaint, filed by an Ohio trial lawyer, Plaintiff asserts willful copyright infringement. She asks for injunctive relief, statutory damages, a declaration that Defendants' actions be declared willful, attorney's fees, costs and pre- and post-judgment interest.
Practice Tip:
Lawsuits against government entities often differ from those against private defendants. For example, when seeking to sue in federal court, litigators must evaluate whether the 11th Amendment, which generally prevents federal-court actions seeking damages from a state, will hamper their efforts.
Congress may waive states' sovereign immunity in some cases, provided that it does so with explicit language. In 1990, Congress amended the Copyright Act in an attempt to limit sovereign immunity for lawsuits under the Copyright Act. Section 501(a), which defines copyright infringers, was modified to include as a potential defendant "any State, any instrumentality of a State, and any officer or employee of a State acting in his or her official capacity." A new section, §511, was also added. It provides that states, state instrumentalities and their employees "shall not be immune, under the Eleventh Amendment of the Constitution of the United States or any other doctrine of sovereign immunity" from suit in a federal court for copyright infringement.
The United States Supreme Court has evaluated similar attempts to waive sovereign immunity under the Commerce Clause, the Patent Clause and the Fourteenth Amendment of the Constitution. The Court held that in federal-court lawsuits for damages for patent or trademark infringement, Congress lacked the constitutional authority to abrogate the sovereign immunity of the states. Subsequent decisions by federal district courts and federal appellate courts have extended this decision to actions for copyright infringement.
The suit was filed by Avonte D. Campinha-Bacote of Campinha Bacote LLC. The case was assigned to Chief Judge Richard L. Young and Magistrate Judge William G. Hussmann of the Southern District of Indiana and assigned Case No. 3:14-cv-00056-RLY-WGH.