Indianapolis, Indiana – Attorneys for Plaintiff, Trade Design Studio LLC ("TDS") of Indianapolis,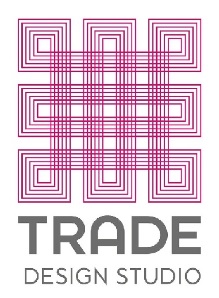 Indiana filed suit in the Southern District of Indiana alleging that Defendants, 1824 Carrollton LLC of Fishers, Indiana, T.A.K.E 3 Investments LLC of Camby, Indiana, and Tena Allen of Camby, Indiana, infringed its rights in United States Copyright Registration No. VA 2-142-029. Plaintiff is seeking judgment, damages, reasonable attorney's fees, and any other appropriate relief.
According to the complaint, TDS is a residential architectural design firm that has designed homes for clients primarily in Herron Morton Place, Fall Creek Place, and Kennedy King neighborhoods in downtown Indianapolis since 2006. TDS claims that no two of its homes are exactly alike. TDS alleges it drafted technical drawings (the "Technical Drawings") for a new home to be built at 2134 N. New Jersey Street, Indianapolis, Indiana in 2017 (the "TDS Home"). According to TDS, the home was completed in April 2018 and sold for $700,000 in May 2018.
After the home sold, TDS applied for Certificates of Copyright Registration for the Technical Drawings, Registration No. VAu 1-350-598, and the Architectural Work, Registration No. VA 2-142-029. TDS claims they were informed of a home being built at 1824 Carrollton Avenue (the "Carrollton Home") in the Kennedy King Neighborhood that was very similar to the TDS Home around February 28, 2019. Once TDS accessed and reviewed the construction permits and drawings for the Carrollton Home, it claims they were virtually identical to those for the TDS Home.
According to the publicly accessible information TDS found, it believes Tena Allen and T.A.K.E. 3 Investments applied for the construction permits and submitted the technical drawings for the Carrollton Home. Further, TDS believes 1824 Carrollton LLC is the current owner of the property for the Carrollton Home. TDS alleges it sent Defendants a cease and desist letter on March 28, 2019 and after a short suspension of construction to explore negotiations, Defendants resumed construction on or about April 8, 2019.
TDS is seeking damages for copyright infringement, conversion, and criminal conversion pursuant to the Indiana Crime Victims Recovery Act.
The case was assigned to District Judge James P. Hanlon and Magistrate Judge Matthew P. Brookman in the Southern District and assigned Case 1:19-cv-01770-JPH-MPB.