Evansville, IN – Mice Direct, a Georgia seller for rodents, has achieved dismissal of a trademark infringement suit brought against it in Indiana by its competitor, RodentPro.com, for lack of personal jurisdiction.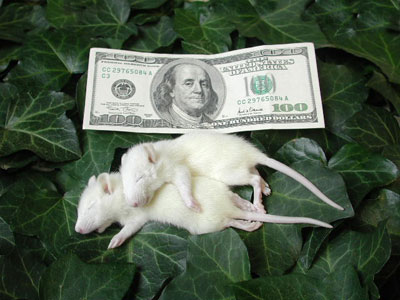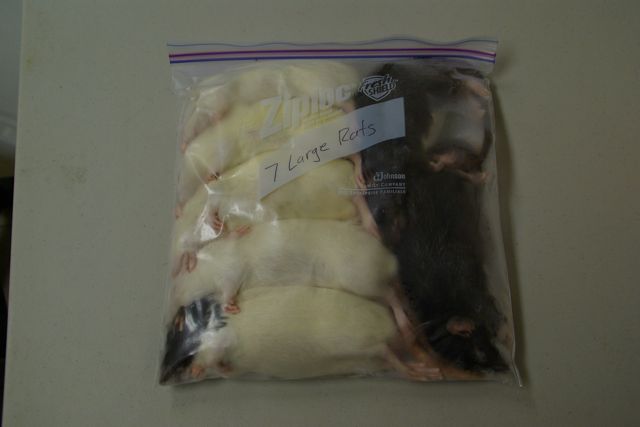 Mice Direct and RodentPro.com each sell via the Internet dead / frozen mice and rats, primarily as food, to owners of snakes, reptiles and birds of prey that prefer eating whole carasses. As a result of RodentPro's lower prices, Mice Direct stated on its website that "We're Real Rodent Pros!" and that it its mice and rats were "farm raised" and not cheap "laboratory surplus." In response, RodentPro sued Mice Direct for trademark infringement, unfair competition and trade dress infringement.
Mice Direct moved to dismiss the suit for lack of jurisdiction, because it did not sell its rodents in Indiana. RodentPro responded by arguing that jurisdiction was proper per Indianapolis Colts,Inc. v. Metro. Baltimore Football Club Ltd., 34 F.3d 410 (7th Cir. 1994) because Mice Direct "directed" its trademark infringing activities at Indiana, the location of the trademark owner. RodentPro also cited Panavision Int'l L.P. v. Toeppen, 141 F.3d 1316 (9th Cir. 1998). In that case, Panavision, a California corporation, sued Toeppen, an Illinois resident, for trademark dilution. Toeppen had acquired a domain name in Panavision's trademark, "Panavision." Toeppen offered to "settle" the matter if Panavision paid him $13,000. After Panavision refused, Toeppen registered Panavision's other trademark, "Panaflex," as a domain name. Panavision later filed suit against Toeppen in California for dilution of its trademarks. The district court held that Toeppen was subject to suit in California under the "effects doctrine."
In granting Mice Direct's Motion to Dismiss, Judge Richard L. Young of the of the Southern District of Indiana, found that Toeppen was not controlling because Mice Direct's contacts with Indiana did not relate to the infringement alleged in the complaint. Spcifically:
"[Mice Direct's] November 16, 2003 telephone call and November 17, 2003 e-mail – do not relate to the trademark/unfair competition claims asserted in Rodentpro.com's Complaint. Rather, those communications relate to Mr. Callaham's belief that Rodentpro.com was selling "laboratory surplus" rodents at below-market prices while failing to inform its customers of the same."
Judge Richard L. Young also stated that Mice Direct's advertisements "in a national trade magazine(s), without more (such as evidence that Indiana residents subscribe to the magazines at issue), does not amount to purposeful contact with Indiana that satisfies the Due
Process Clause."
Note: The trademark litigation attorneys of Overhauser Law Offices, the publisher of this site, represented the Defendant Mice Direct in obtaining dismissal of the suit. The Motion to Dismiss is here. The case no. is 3:06-cv-00081-RLY-WGH.
Entry On Defendants' Motion to Dismiss 2-12-07 by pauloverhauser on Scribd