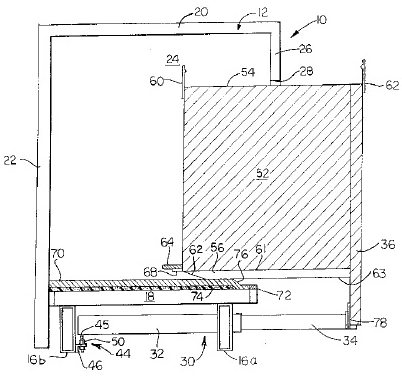 South Bend, Indiana – Patent attorneys for Plaintiff Lippert Components Manufacturing, Inc. filed an infringement lawsuit against Defendants MORryde International, Inc. and MOR/ryde Inc. All parties are based in Elkhart, Indiana.
Plaintiff, a vendor of recreational vehicle components, alleges that Defendants have infringed U.S. Patent Nos. 6,182,401 ("'401 Patent"), 6,176,045 ("'045 Patent"), and 6,598,354 ("'354 Patent"). These patents, all entitled "Retractable Room Support Mechanism," have been issued by the U.S. Patent and Trademark Office.
Plaintiff specifically accuses Defendants of infringing the patents-in-suit directly, jointly, contributorily, and/or by inducement by making, using, selling, offering for sale, and/or importing Defendants' "Angled Slide-Out Tube Frame" and "Forest River Slide-Out Frame." Plaintiff contends that Defendants' infringement has been willful and deliberate.
In this litigation, the following claims have been made:
• Count I: Infringement of U.S. Patent No. 6,182,401
• Count II: Infringement of U.S. Patent No. 6,176,045

• Count III: Infringement of U.S. Patent No. 6,598,354
Plaintiff seeks injunctive relief, damages and attorneys' fees.
This lawsuit has been assigned to Judge Robert L. Miller and Magistrate Judge Christopher A. Nuechterlein in the Northern District of Indiana as Case No. 3:16-cv-00263-RLM-CAN.