New Albany, Indiana – FireKing Security Products, LLC of New Albany, Indiana sued in the Southern District of Indiana alleging infringement of a patent related to smart safes.
Defendant in this litigation is American Security Products Company of Fontana, California.  Both Plaintiff and Defendant are in the business of manufacturing smart safes, which feature technology designed to count and log each deposit as it is made into the safe as well as generating and transmitting daily reports of the amount of cash stored in the safe.
American Security makes a line of smart safes offered under the name "CashWizard."  FireKing asserts that these products infringe its patent for "Electronic Transmission and Tracking of Deposit Information," which has been registered by the U.S. Patent and Trademark Office as Patent No. 7,216,098 (the "'098 patent").  FireKing asserts that it has multiple patents associated with its smart-safe products, including the '098 patent, which is the only patent at issue in this Indiana lawsuit.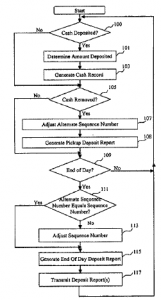 Intellectual property lawyers for FireKing list a single count in the complaint, "AmSec's Infringement of The '098 Patent."  Plaintiff seeks damages and requests that those damages be as much as trebled pursuant to 35 U.S.C. § 284.  Plaintiff also asks the court for injunctive relief, costs and attorneys' fees.
The case has been assigned to District Judge Richard L. Young and Magistrate Judge Tim A. Baker under Case No. 4:16-cv-00233-RLY-TAB.