Hammond, Indiana – An Indiana patent attorney for Stopinc Aktiengesellschaft of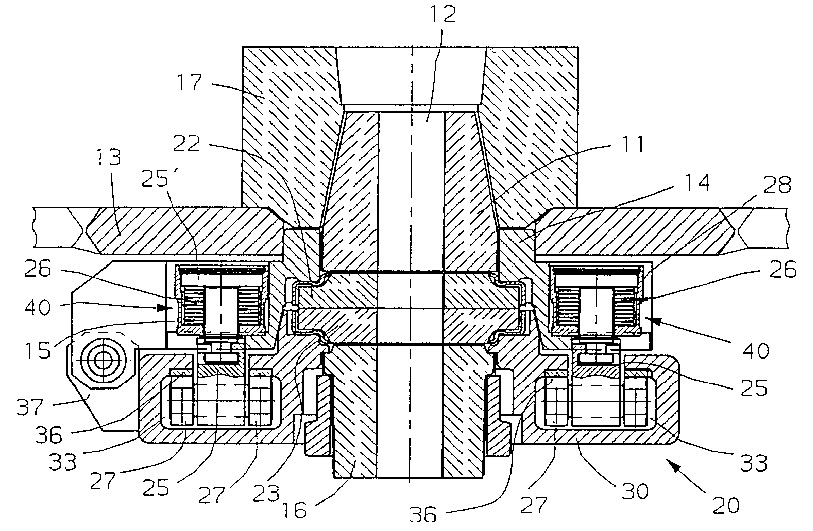 Hünenberg, Switzerland sued in the Northern District of Indiana alleging that J. W. Hicks Inc. of Merrillville, Indiana infringed "Slide Gate for a Container Containing Molten Metal," Patent No. 6,422,435, which has been issued by the U.S. Patent Office.
Plaintiff Stopinc Aktiengesellschaft ("Stopinc AG") asserts that it is the owner by assignment of Patent No. 6,422,435 (the "'435 patent"). It charges Defendant J. W. Hicks Inc. with infringing upon the patent by, inter alia, importing into the United States and selling its product, known both as the OMEGA Slidegate Systems and also as the TITAN Slidegate, that infringes at least claims 1, 8, 11 and 12 of the '435 patent. Stopinc AG also asserts that J. W. Hicks Inc. has induced and contributed to the infringement of the patent by others. Finally, Stopinc AG contends that Defendant's acts of infringement and inducement to infringe are willful, knowing and deliberate.
A single count – patent infringement – is listed in Stopinc AG's complaint, which was filed by an Indiana patent lawyer. The Indiana court is asked for the following relief:
• An injunction prohibiting Defendant and its agents from marketing, importing, offering for sale, selling, advertising or promoting or distributing in the United States any products that infringe the '435 patent;
• An Order that all infringing products, as well as all means for producing, advertising or promoting those products, be destroyed;
• An Order that all infringing products already distributed be recalled;
• Damages, including Defendant's profits, as well as for Plaintiff's lost sales, attorney's fees, and interest; and
• That damages be trebled.
Practice Tip: Patent infringement can be demonstrated under two general theories: literal infringement and infringement under the doctrine of equivalents. An assertion of "literal infringement" will require a showing that every element recited in a claim has identical counterpart in the accused device or method. A claim may also be infringed under the "doctrine of equivalents" if some other element of the accused device or method performs substantially the same function, in substantially the same manner, to achieve substantially the same result.
The suit was filed by Michal J. Hays of Tuesley, Hall, Konopa, LLP. The case was assigned to Chief Judge Philip P. Simon and Magistrate Judge John Martin in the Northern District of Indiana and assigned Case No. 2:14-cv-00238-PPS-JEM.