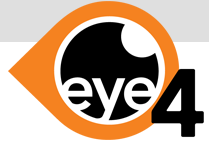 Indianapolis, Indiana – Trademark attorneys for Eye 4 Group, LLC Corporation ("E4G") of Fishers, Indiana filed an intellectual property lawsuit in the Southern District of Indiana. Defendants are Indianapolis Signworks, Inc. ("ISW") of Indianapolis, Indiana and Andrew Chapman of Carmel, Indiana, the owner of ISW.
Plaintiff E4G is in the business of graphic design, sign manufacturing, metal fabrication, promotional material and apparel. It owns a registration for the trademark EYE 4 GROUP, Reg. No. 4,694,655, which has been issued by the U.S. Patent and Trademark Office. It has also an application for the registration of a second trademark for EYE 4, pending under Serial No. 87/018,205.
E4G states that Defendant ISW is a direct competitor in the business of making signs as well as associated tools and products. E4G, which owns and operates the website eye4group.com, contends that ISW has used the internet domain name "eyefourgroup.com" and, in doing so, has infringed E4G's intellectual property. E4G asserts that Defendants' actions constitute a knowing infringement of its trademark rights and that those actions were intentional, willful and in bad faith.
In this Indiana lawsuit, Plaintiff alleges direct and contributory trademark infringement, false designation of origin, and unfair competition arising under the Lanham Act; dilution under the Federal Trademark Dilution Act; violations of the Anticybersquatting Consumer Protection Act and related wrongdoing under Indiana state law.
Plaintiff seeks injunctive relief and monetary relief, including punitive damages, attorney fees and costs of the litigation.
The case was assigned to Judge Jane E. Magnus-Stinson and Magistrate Judge Matthew P. Brookman in the Southern District of Indiana and assigned Case No. 4:16-cv- 01864-JMS-MPB.