Evansville, Indiana – Henager Family Museum, Inc d/b/a National Veterans Memorial of Buckskin, Indiana filed a lawsuit in the Southern District of Indiana alleging trademark infringement.
Plaintiff operates a military memorial in Indiana under the trademark "NATIONAL VETERANS MEMORIAL," U.S. Trademark Registration No. 3,420,974.  That trademark was filed "in connection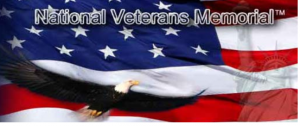 with promoting public awareness of the need for reconciliation and recognition by all veterans" and was issued on April 29, 2008 by the U.S. Patent and Trademark Office.
In this Indiana litigation, Henager states that Columbus Downtown Development Corp. ("CDDC") of Columbus, Ohio is currently developing a museum, scheduled to open in 2018, to be operated under the name "NATIONAL VETERANS MEMORIAL & MUSEUM."  Henager states that CDDC's use of this name in a state adjoining Indiana, and in conjunction with the offering of the same type of services, is likely to cause confusion or deceive consumers.   It also contends that CDDC's use of the purportedly similar name has resulted in CDDC being unjustly enriched at Henager's expense.
The lawsuit, brought by an Indiana trademark attorney, lists claims of trademark infringement, unfair competition and false designation of origin brought under federal law.  Plaintiff also states that Defendant's conduct violates the law of the State of Indiana but lists no separate counts under Indiana law.
Plaintiff is seeking damages, including treble damages, as well as injunctive relief, costs and attorneys' fees.
The case was assigned to District Judge Richard L. Young and Magistrate Judge Matthew P. Brookman in the Southern District and assigned Case 3:17-cv-00028-RLY-MPB.