Indianapolis, Indiana – Attorneys for Plaintiff, Wyliepalooza Ice Cream Emporium, LLC ("Wyliepalooza") of Indianapolis, Indiana, filed suit in the Southern District of Indiana alleging that Defendants, B.A.M. Sweets, LLC d/b/a Wylie's of Brownsburg, Indiana, Amanda R. Johnson, and Stephen B. Johnson infringed multiple common law trademarks utilized by Wyliepalooza. Wyliepalooza is seeking preliminary and permanent injunctions, profits, actual damages, costs and attorney's fees, investigatory fees, and any further relief the court deems appropriate.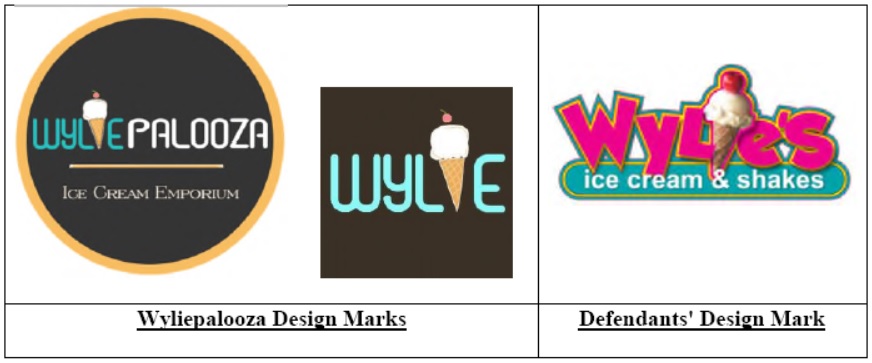 According to the Complaint, Wyliepalooza opened its ice cream shops in Indianapolis in 2013 and began operating its ice cream truck in Indianapolis since May 2014. Wyliepalooza claims its common law trademarks include "WYLIE, WYLIEPALOOZA, WYLIEPALOOZA ICE CREAM EMPORIUM and WYLIEPALOOZA ICE CREAM TRUCK" (collectively, the "Wyliepalooza Trademarks"). Wyliepalooza claims its trademarks are immediately identifying within Indianapolis as it has utilized the Wyliepalooza Trademarks throughout the area to advertise and promote its goods and services.
Wyliepalooza claims Defendants, Amanda Johnson and Stephen Johnson (the "Johnsons"), entered into an asset purchase agreement for Wyliepalooza's ice cream shop in Brownsburg, Indiana in December 2016. With this agreement, Wyliepalooza alleges the assets sold to the Johnsons did not include the Wyliepalooza Trademarks, but gave them a limited right to use "Wyliepalooza Ice Cream Emporium Brownsburg" at that specific location. Wyliepalooza further claims that the agreement had a clause giving Wyliepalooza the right to revoke the limited use of the name if the Brownsburg location received twenty bad reviews in one quarter or the Johnsons operated the business not within the spirit of the Wyliepalooza business model. According to the Complaint, the agreement was intended to be paid off within three years at which time the Johnsons would change the name of the location to "BAM Sweets."
Defendants have allegedly begun utilizing the "WYLIE'S" character and design trademarks (the "Infringing Marks") for an ice cream shop and an ice cream truck. Despite a representative of Wyliepalooza allegedly informing the Johnsons they were not allowed to utilize the Infringing Marks in connection with an ice cream shop and/or truck, the Johnsons expanded their business anyway. Wyliepalooza claims it sent a letter via counsel on May 16, 2019 informing the Defendants of their infringing use and offered Defendants six months to phase out the use of the Infringing Marks. Defendants' counsel allegedly indicated that the "use of the name Wylie's is ambiguous" and did not communicate with Wyliepalooza's counsel any further. As such, Wyliepalooza is seeking damages for unfair competition and false designation of origin pursuant to 15 U.S.C. § 1125(a), common law trademark infringement, and common law unfair competition.
The case was assigned to Chief Judge Jane E. Magnus-Stinson and Magistrate Judge Tim A. Baker in the Southern District and assigned Case 1:119-cv-02110-JMS-TAB.