Indianapolis, Indiana – Attorneys for Plaintiff, Luxottica Group S.p.A of Mason, Ohio and Oakley, Inc., of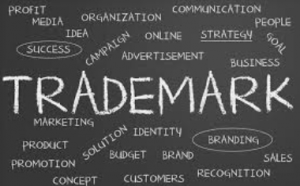 Foothill Ranch, California filed suit in the Southern District of Indiana alleging that Defendants, Avni Petroleum, Inc. d/b/a Delaware BP of Osgood, Indiana, Pari, Inc. d/b/a Batesville Food Mart of Batesville, Indiana, Rani Petroleum, Inc. d/b/a Batesville Shell, and Sai Petroleum Inc. d/b/a New Point Food Mart of New Point, Indiana infringed its rights in United States Trademark Registration Nos. 650,499, 1,093,658, 1,726,955, 1,080,886, 1,490,305, 2,718,485, 1,320,460, and 3,522,603 all with the Owner of Luxottica Group S.p.A.  Oakley, Inc., is the owner of Trademark Registration Nos. 1,521,599, 1,984,501, 1,990,262, 3,331,124, and 3,365,728.  Plaintiff is seeking injunctive relief, judgment including statutory damages and attorneys' fees.
Luxottica is an Italian-based corporation that manufacturers and sells luxury eyewear under the "Ray-Ban" trademark. Oakley is a subsidiary of Luxottica that also produces high-end eyewear under the "Oakley" name.
Defendants, collectively, are owners and operators of various convenience stores and gas stations. The complaint alleges that the Defendants imported, distributed, and sold counterfeit eyeglasses infringing on the named trademarks, at the various convenience store and gas station locations.
Plaintiff states in the complaint that they have never authorized to manufacture, sell, or market glasses containing the specified marks, and that consumers will confuse the counterfeit glasses sold at the stores with products approved by the Plaintiff.
The complaint officially alleges federal trademark infringement, false designation of origin and false advertising, Indiana trademark infringement, Indiana unfair competition, and unjust enrichment.
The case was assigned to District Judge William T. Lawrence and Magistrate Judge Mark J. Dinsmore in the Southern District and assigned Case 1:18-cv-0537-WTL-MJD.