New Albany, IN – Copyright lawyers for Jeral Tidwell of Kentucky filed a copyright infringement suit in the Southern District of Indianaalleging VSJ, Ltd of the United Kingdom and Raw International, LLC d/b/a Nitro USA of Valencia, California infringed the copyrighted work INK ALCHEMY which has been registered by the US Copyright Office.
The complaint states that Mr. Tidwell is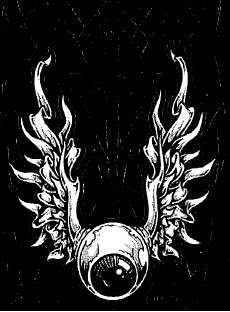 an artist who creates markets and sells various images, including the copyrighted work, Ink Alchemy, which he created in 2008. Mr. Tidwell saw the defendant's display at a trade show in Indianapolis in February 2011 and saw that the defendant's were using his copyrighted work on motorcycle helmets without his authorization. Mr. Tidwell then discovered that the defendants were marketing helmets with the infringing images on their website as well. The complaint makes one claim of copyright infringement and seeks an injunction, damages, profits, attorney fees and costs.
Practice Tip: The complaint states that "venue" is appropriate in the Southern District of Indiana because the defendants have been conducting business in Indiana and specifically points to a website of the defendants that is accessible online. This sounds more like a personal jurisdiction argument, rather than a venue argument.

This case has been assigned to Chief Judge Richard L. Young and Magistrate Judge Tim A. Baker in the Southern District of Indiana, and assigned Case No. 4:11-cv-00137-RLY-TAB.Tidwell Complaint
Further Information about the case is as follows:
Filed: November 23, 2011 as 4:2011cv00137 Updated: November 27, 2011 20:33:32
Plaintiff: JERAL TIDWELLDefendants: RAW INTERNATIONAL, LLC and VSJ, LTDPresiding Judge: Richard L. YoungReferring Judge: Tim A. BakerCause Of Action: Copyright InfringementCourt: Seventh Circuit > Indiana > Southern District CourtType:Intellectual Property > Copyright