Evansville; IN – Copyright attorney for Joe Hand Promotions of Feasterville, Pennsylvania filed a copyright infringement suit in the Southern District of Indiana alleging James C. Tosti d/b/a Sam & Jimmys Ho Bo Jungle Bar and JimSam, LLC, and unknown business entity d/b/a Sam & Jimmy's HO BO Jungle Bar of Evansville, Indiana has illegally intercepted and broadcast Ultimate Fighting Championship 106: Tito Ortiz v. Forest Griffin II,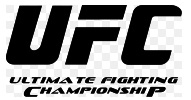 a broadcast to which Joe Hand owned exclusive national broadcast rights.
The UFC fight at issue here was broadcast on November 21, 2009. Copyright attorneys have made claims both against the bar as a business entity and seeking personal liability claims against the owner. The complaint alleges one count of copyright infringement in violation of 47 U.S.C. § 605, one count of copyright infringement 47 U.S.C. § 553, and one count of conversion. Copyright attorneys for Joe Hand are seeking statutory damages of $150,000 as well as costs and attorney fees.
Practice Tip: Joe Hand Promotions is a frequent litigant and has brought several cases this year against defendants alleged to have illegally intercepted and/or broadcast UFC fights. Indiana Intellectual Property Law and News has previously blogged on the cases below:
Joe Hand Promotions Sues Lawrenceburg, Indiana Bar for Showing UFC Fight Without Authorization
Joe Hand Promotions Sues Beerbelly's over Interception of Broadcast Signal
Joe Hand Promotions Sues Longwell and Pitt Stop Pub & Grill for Intercepting UFC Broadcast
This case has been assigned toRichard L. Young in the Southern District of Indiana and assigned Case No. 3:2011cv00146.Joe Hand Complaint


Further Information about the case is as follows:
Filed: November 10, 2011 as 3:2011cv00146 Updated: November 14, 2011 22:01:52
Plaintiff: JOE HAND PROMOTIONS, INC.
Defendants: JAMES C. TOSTI and JIMSAM, LLC
Presiding Judge: Richard L. Young
Cause Of Action: Fed. Question
Court: Seventh Circuit > Indiana > Southern District Court
Type:Other Statutes > Cable/Satellite TV