Indianapolis, Ind. — Copyright lawyers for Keystone Management Systems, Inc. f/k/a Keystone Builders Resource Group, Inc. ("Keystone Management") and Lockridge Homes-Indianapolis, LLC ("Lockridge"), both of Richmond, Va., filed a copyright infringement lawsuit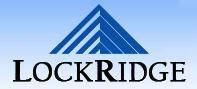 alleging William Clyde Moore, Jr. ("Moore") and Carol Cooper ("Cooper"), d/b/a DrafTech, both of Indianapolis, Ind., infringed the copyrighted work "Birkshire II" (architectural work: 1-396-233; and technical drawings: VA 1-396-224), which is registered with the U.S. Copyright Office.
Keystone Management is in the business of creating, designing, producing, distributing and marketing original architectural working drawings, architectural works and related technical drawings ("the Keystone Designs").  Lockridge is in the business of constructing, marketing and selling distinctive single-family residential homes.  Keystone Management has granted to Lockridge the right to use the Keystone Designs.
Moore allegedly asked to purchase one of the Keystone Designs but no agreement was reached.  He also allegedly discussed various home plans with Lockridge for the purpose of constructing a single-family home on his property.  As a part of this discussion, Lockridge provided Moore with a rendering of the floor plan for the Birkshire II design.  Moore then allegedly provided these plans to Cooper for the purpose of constructing a home in the Birkshire II design.  Construction is either underway or completed.
Keystone Management and Lockridge sued in the Southern District of Indiana.  They list two counts in their complaint: copyright infringement and unjust enrichment.  They seek an injunction; impoundment and destruction of any homes built from the Keystone Designs; for damages up to $150,000 for each infringement; costs and fees.
We have blogged about similar cases here, here and here. 
Practice Tip #1: Copyright protection extends to any architectural work created on or after December 1, 1990, but architectural designs embodied in buildings constructed prior to that date are not eligible for copyright protection. 
Practice Tip #2: The second claim, for unjust enrichment, is preempted by The Copyright Act.

This case has been assigned to The Honorable Judge Sarah Evans Barker and Magistrate Judge Debra McVicker Lynch in the Southern District of Indiana, and assigned Case No. 1:13-cv-0735-SEB-DML.
Keystone Management Systems Inc & Lockridge v. Moore, et al. – Complaint
Filed: May 6, 2013 as 1:2013cv00735 Updated: May 7, 2013 22:43:11
Plaintiffs: KEYSTONE MANAGEMENT SYSTEMS, INC. and LOCKRIDGE HOMES-INDIANAPOLIS, LLC
Defendants: CAROL COOPER and WILLIAM CLYDE MOORE, JR.
Cause Of Action: Copyright Infringement
Court: Seventh Circuit > Indiana > Southern District Court
Type: Intellectual Property > Copyrights