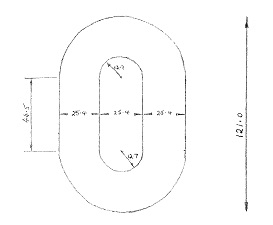 Indianapolis, IN – Patent lawyers for Knauf Insulation Limited of St. Helens, Merseyside, United Kingdom and Knauf Insulation GMBH of Shelbyville, Indiana, filed a patent infringement suit alleging Certainteed Corporation of Valley Forge, Pennsylvania infringed Patent No. 7,854,980, FORMALDEHYDE-FREE MINERAL FIBRE INSULATION PRODUCT, which has been issued by the US Patent Office.
Patent attorneys for Knauf Insulation Limited filed a nearly identical lawsuit against Certainteed in February, which was reported on by Indiana Intellectual Property Law News. According to PACER records, in April Certainteed filed a motion to dismiss for lack of subject matter jurisdiction claiming that Knauf Insulation Limited did not own the asserted patent. Certainteed claimed that Knauf Insulation Limited had transferred all its interest in the patent to Knauf GMBH of Indiana. As of the date that the new lawsuit was filed, the court had not ruled on Certainteed's motion to dismiss. In the new lawsuit that was filed by Knauf's patent attorney on May 19, Knauf asserts essentially identical claims and adds Knauf Insulation GMBH of Shelbyville as a plaintiff.
This case has been assigned to Judge Sarah Evans Barker and Magistrate Judge Debra McVicker Lynch in the Southern District of Indiana, and assigned Case No. 1:11-CV-00680-SEB-DML.
Practice Tip: It appears that Knauf is seeking to move this controversy forward without waiting for the court to decide Certainteed's motion to dismiss for lack of subject matter jurisdiction in the previously filed suit and any potential appeals of this decision. Knauf's new complaint may be an attempt to fix the perceived problem with the previously filed suit. Knauf has alleged that the ongoing alleged infringement continues to cause it damages and is seeking an injunction. Knauf, therefore, appears to desire a speedy resolution on the merits of the infringement claim.

Further Information about the case is as follows:
Filed: May 19, 2011 as 1:2011cv00680 Updated: May 23, 2011 02:33:30
Plaintiffs: KNAUF INSULATION GMBH and KNAUF INSULATION LIMITED
Defendant: CERTAINTEED CORPORATION
Presiding Judge:Sarah Evans Barker
Referring Judge:Debra McVicker Lynch
Cause Of Action: Patent Infringement
Court:Seventh Circuit > Indiana > Southern District Court
Type:Intellectual Property > Patent