Ft. Wayne, Ind. — Trademark lawyers for Manchester University, Inc. ("Manchester") of North Manchester, Ind. sued Sportswear, Inc. of Seattle, Wash. alleging trademark infringement of the "Manchester University" trademark, Registration No. 3,375,265, which is registered with

the U.S. Trademark Office.
Manchester is an independent, liberal-arts university with campuses in North Manchester, Ind. and Fort Wayne, Ind.  It owns a federal trademark for "Manchester University."  The use of the Manchester mark dates back to 1895.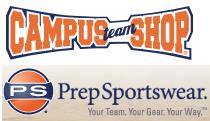 Sportswear, doing business as "Prep Sportswear" and "Campus Team Shop," operates the "Manchester University Spartans Apparel Store" as part of its online presence.  The store carries items for men, women and children including assorted shirts, sweatshirts, pants, hats and accessories that bear the name "Manchester," often with another word or words (e.g., "Spartans" or "University"). 
Manchester has sent at least two letters to Sportswear asking it to discontinue selling goods bearing these markings, which Manchester claims infringe upon its trademark.  Despite these requests to stop, Sportswear continues to sell goods bearing the Manchester name.
In counts one and two of its complaint, Manchester alleges federal trademark infringement under §§ 32 and 43 of the Lanham Act, respectively.  Count three asserts trademark infringement and unfair competition under common law.  Manchester further contends that Sportswear's infringement is intentional, deliberate and willful.
Manchester asks for preliminary and permanent injunctions; damages, including treble damages; Sportswear's profits; interest; costs and attorneys' fees.  It also lists a separate request for punitive damages. 
Practice Tip:
Litigation can be time consuming and expensive for parties.  To best protect their clients, litigators usually have the possibility of settlement in mind.  In a settlement, no one typically gets "everything they want."   Everyone, however, usually gets something (even if it's merely paying less in damages than they would likely pay after a trial).  But, to settle, parties need to find common ground.  Sometimes, instead of finding that common ground, they seem determined to compound the dispute. 
This case is an interesting illustration wherein, even in the complaint, one can see the parties moving farther apart.  For example, the complaint includes several exhibits.  One shows a page from the Sportswear website from September 2012 advertising "Manchester College" goods.  A September 2012 letter from Manchester College asked Sportswear to cease infringing.  A November 2012 letter followed, also demanding that the unauthorized use of the "Manchester" name cease.  In that letter, written on Manchester University stationery, the attorney for Manchester also noted that the institution's name had been changed from "Manchester College" to "Manchester University." 
Instead of evidence of an attempt to reach an understanding, and also visible in the exhibits to the complaint, is Sportswear's response.  The screenshots of its website that had been captured prior to the letter from "Manchester University" showed "Manchester College" apparel available for sale.  After Manchester's attorney mentioned the name change in the subsequent letter, Sportswear began carrying new merchandise bearing the "Manchester University" name.  For example, under "New Stuff" on the Sportswear website, you can find items featuring "Manchester University Spartans," apparently designed and ordered after (and, perhaps, somewhat ironically, as a result of) receiving the November 2012 cease-and-desist letter.  Sportswear has also added a disclaimer to its "Manchester University Spartans Apparel Store" in an attempt to avoid liability: "This store is not sponsored or endorsed by Manchester University."
This case has been assigned to The Honorable Judge Robert Miller, Jr. and Magistrate Judge Roger Cosbey in the Northern District of Indiana, and assigned Case No. 1:13-cv-00120-RLM-RBC.
ManchesterUniv v Sportwear Inc. – Complaint
Filed: April 17, 2013 as 1:2013cv00120 Updated: April 18, 2013 00:10:17
Plaintiff: Manchester University Inc 
Defendant: Sportswear Inc
Cause of Action: Trademark Infringement (Lanham Act)
Court: Seventh Circuit > Indiana > Northern District Court
Type: Intellectual Property > Trademark