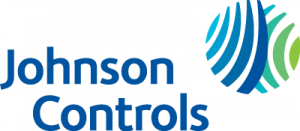 South Bend, Indiana – Apparently the Plaintiff, Johnson Controls Technology Company ("Johnson"), is a technology holding company for its parent company Johnson Controls International, plc ("JCI"). Johnson claims it owns multiple utility and design patents including those at issue in this case, U.S. Patent Nos. 11,022,332, 10,684,029, 10,528,013, 8,826,165, 8,190,728, D788,785, D924,888, D924,890 (collectively, "Asserted Patents").
According to the Complaint, JCI, including Johnson, are competitors with Defendant, Kreuter Manufacturing Co., Inc. d/b/a KMC Controls, Inc. ("KMC") in the field of building management systems, HVAC systems, and related technological solutions. Johnson claims KMC manufactures, uses, and sells devices, systems, and software that infringe the Asserted Patents. Namely, the KMC TotalControl software suite, the KMC Conquest line of controllers, the KMC ConnectLite software application, the KMC Commander automation platform, and the KMC Commander gateway devices (collectively, the "Accused Products"). Additionally, KMC allegedly "provides its customers with instructions, product information, and technical information, which instruct its customers to use its devices, systems, and software in infringing ways."
Johnson claims it corresponded with KMC's CEO in July 2020 regarding actual notice of KMC's infringement of four of the Asserted Patents, but KMC apparently continued the alleged infringement. Therefore, Johnson is seeking damages, including treble damages for willful patent infringement of the Asserted Patents, pursuant to 35 U.S.C. § 284.
The case was assigned to Judge Damon R. Leichty and Magistrate Judge Michael G. Gotsch, Sr. in the Northern District of Indiana and assigned Case No. 3:21-cv-00501-DRL-MGG.