Washington, DC. The US Patent Office has released a proposed new set of rules of professional responsibility, completely redrafted from the present professional responsibility rules. The proposed rules would cover patent lawyers in Indiana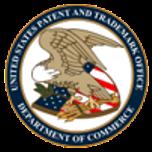 and elsewhere, and are based on the American Bar Association's 1983 Model Rules. The Office also proposes to revise the existing procedural rules governing disciplinary investigations.
The current Rules have not been revised since 1985 and is also based on the previous ABA Model Rules. Since that time, the vast majority of State bars in the United States have adopted substantive disciplinary rules based on the newer ABA Model Rules of Professional Conduct.
According to the notice from the Office, the extensive changes are meant to bring standards of ethical practice before the Office into closer conformity with the Rules of Professional Conduct adopted by nearly all States and the District of Columbia, while addressing circumstances particular to practice before the Office.
Nearly 75 percent of the 42,000 registered practitioners are attorneys with offices located in one or more of all 50 states and the District of Columbia. Patent lawyers may refer to various sources for guidance, and the Notice recognizes that guidance may be found in the annotations to the ABA Model Rules and in opinions issued by State bars and disciplinary decisions based on similar professional conduct rules in the States.
The proposed rules are here.