Chicago, IL – The Seventh Circuit Court of Appeals affirmed that a toilet paper design was functional and not subject to trademark protection. Georgia-Pacific began selling Quilted Northern toilet paper about twenty years ago and obtained trademarks, copyrights, and patents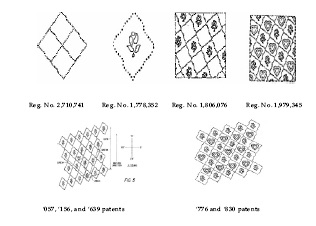 of the quilted design. Kimberly-Clark later began selling competing toilet paper that had a diamond design similar to Quilted Northern, called Cottonelle. Intellectual property attorneys for Georgia-Pacific then filed a trademark infringement lawsuit against Kimberly-Clark alleging their new product infringed the Quilted Northern trademark and was unfair competition. The Northern District of Illinois determined that the diamond design was functional and not subject to trademark protection, therefore granting summary judgment in favor of Kimberly-Clark. Georgia-Pacific appealed to the Seventh Circuit Court of Appeals, which affirmed the lower court.
Judge Evans wrote an unusually entertaining opinion for the court that begins: "Toilet paper. This case is about toilet paper. Are there many other things most people use every day but think very little about? We doubt it." (Editorial Note – Sadly Judge Evans passed away on August 10, 2011, and this opinion may have been one of his last.) Judge Evans commented that the intellectual property attorneys representing both sides were "truly-first rate" and had cited over 119 cases and 20 federal statutes.
Quilted Northern TV Ad (2003) – YouTube.mht

Practice Tip: The registration of a trademark creates a strong presumption of validity. However, if a trademark is challenged as being a functional element of a product, rather than an identifying mark, the mark holder will then have the burden of proving that the mark is not merely functional. The U.S. Supreme Court addressed these types of claims in TrafFix Devices v. Marketing Displays, Inc. In its opinion, the Court in this case quoted the TrafFix opinion to describe the heavy burden of the mark holder to show that "the feature is not functional, for instance by showing that it is merely an ornamental, incidental, or arbitrary aspect of the device."