Indianapolis, IN – Richard Bell of McCordsville, Indiana filed three separate copyright infringement suits against Subud Greater Seattle ("Subud"), Eli Lilly and Company ("Lilly"), and Quickbook Modeling Agency ("Quickbook"). Bell claims each of the Defendants infringed  his photograph, the "Indianapolis Nighttime Photo", Registration No. VA0001785115, registered with the U.S. Copyright Office on August 4, 2008. All three suits were filed in the Southern District of Indiana and are seeking actual and/or statutory damages, costs, reasonable attorneys' fees, and any other relief the court deems proper.
All three complaints state that Bell took his photograph of the Indianapolis skyline in March 2000. He claims his photograph was first published on his Web shots account on August 29, 2000. Bell also maintains that his photograph has been used in advertisements to the point that it is identifiable by the public as being his work. After registering his photograph with the U.S. Copyright Office, Bell has filed many lawsuits for infringement of the Indianapolis Nighttime Photo.
Bell further alleges that Defendant Subud conducts business in Indianapolis, Indiana and published his

photograph on its website to attract customers and promote a convention taking place in Indianapolis. His Complaint asserts that while Bell discovered Subud's use of his photograph on April 6, 2018 using Google images, Subud actually published the photograph in 2016. He claims not only did Subud not disclose the source of the Indianapolis Nighttime Photo, it willfully, recklessly, and falsely claimed to own the copyrights of every image and photograph on its website.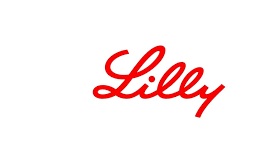 The complaint against Defendant Lilly alleges Lilly conducts business in and resides in the Southern District of Indiana. Bell claims Lilly used the Indianapolis Nighttime Photo to attract customers to their convention in Indianapolis by publishing his photo on its website. The Complaint states Bell discovered Lilly's use of the photograph in February 2019 using Google images, Tineye, and Wayback Machine, but upon information and belief, Bell believes Lilly began using his photograph in 2012.
Bell claims Defendant Quickbook conducts business in the Southern District of Indiana and has used its website,

including his photograph to recruit several models in Indiana. Bell does not know the exact date of the alleged publication of his photograph on Quickbook's website, but claims it was after August 4, 2011 and that he discovered the use in February 2019. He further asserts Quickbook, instead of giving credit to Bell, "added their own copyright notice 'Copyright © QBNW.com 2019'" and in so doing, claimed ownership of all rights to the images and photos appearing on its website.
All three complaints are seeking damages for copyright infringement pursuant to 17 U.S.C. § 106. In addition, Bell takes the position that each defendant is vicariously liable for any third-party downloads from their websites and any profits a third-party may have received from their use of the downloaded copies. Per theComplaint, Bell is seeking damages pursuant to 17 U.S.C. §§ 504 and 505 and 15 U.S.C. § 1125(a).
This case has been assigned to District Judge James Patrick Hanlon and Magistrate Judge Tim A Baker in the US District Court of the Southern District of Indiana, and assigned Case No. 1:19-cv-00945-JPH-TAB.