Evansville, Indiana – Indian Industries, Inc. d/b/a Escalade Sports of Evansville, Indiana ("Escalade Sports") has sued Sam's East, Inc. d/b/a Sam's Club of Bentonville, Arkansas ("Sam's Club") in the Southern District of Indiana alleging infringement of its patented TABLE TENNIS BALL STORAGE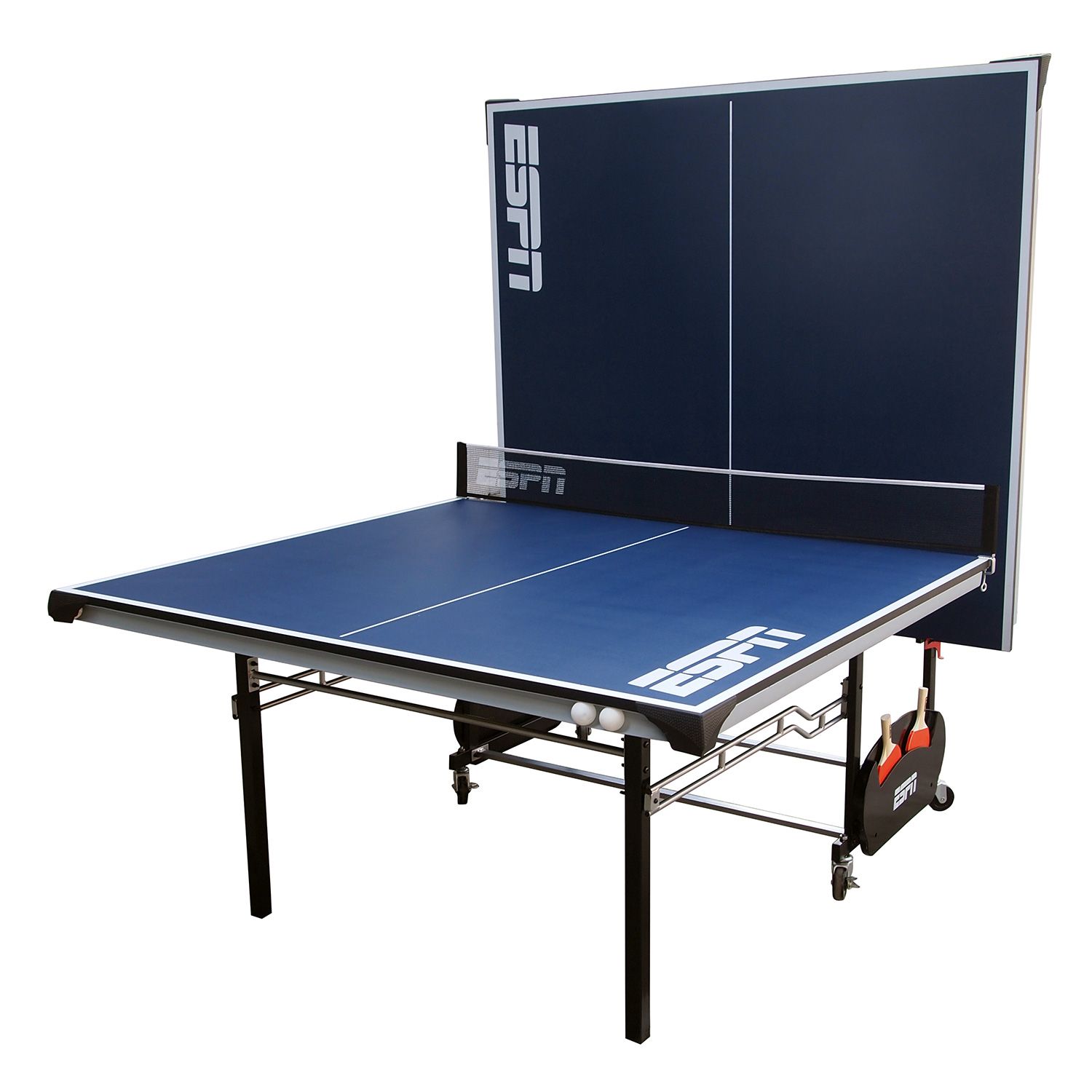 APRON, Patent No. 8,414,431 (the "'431 patent"), which has been issued by the U.S. Patent Office.
Escalade Sports began in 1927 as Indian Archery And Toy Co. It is a global company which offers goods related to basketball, table tennis, archery and other sports.  Escalade Sports and its predecessors have been in the business of selling table-tennis tables and accessories since 1973.
Sam's Club, a chain of membership-only retail clubs, was founded in 1983. A subsidiary of Wal-Mart Stores, Inc., it was named after Walmart founder Sam Walton.  Sam's Club has more than 47 million members and operates approximately 600 retail warehouse clubs in the United States, along with locations in Brazil, China and Mexico.  Sam's Club operates 16 warehouse clubs in Indiana. 
On April 9, 2013, the '431 patent was issued for an invention titled "Table Tennis Ball Storage Apron."  Prior to its issuance, the '431 patent was purportedly assigned to Escalade Sports.  At issue in this suit is a feature of a table-tennis table which Escalade Sports claims is protected under the '431 patent. 
Escalade Sports markets its table-tennis tables and accessories under a number of marks, including the Stiga® mark, which is used under a license from Stiga Sports AB.  In the fall of 2013, Escalade Sports launched a new line of Stiga® table-tennis tables which included ball storage racks mounted along the width of the ends of the table, adjacent the player.  These tables include the Stiga® Master Series ST3100 and ST4100 tables and the Stiga® STS185, STS285, STS385, STS420 and STS520 tables (the "Stiga® Storage Rack Tables").  According to the complaint, the '431 patent covers Escalade Sports' Stiga® Storage Rack Tables.
Escalade Sports asserts that, sometime in 2013, Sam's Club began selling and offering to sell the "ESPN 2 Piece Table Tennis" product.   It asserts that this product infringes claims 1 through 15 of the '431 patent.
Patent attorneys for Escalade Sports filed this patent infringement lawsuit asserting a single claim: the infringement of the '431 patent.  Escalade Sports contends that this infringement includes, in part, the sale and offer for sale of the ESPN 2 Piece Table Tennis product. 
Escalade Sports asserts that it has been damaged by Sam's Club's alleged infringement and that it will suffer irreparable injury unless Sam's Club is permanently enjoined by the court.  Escalade Sports seeks: a judgment of infringement of the '431 patent by Sam's Club; injunctive relief restraining Sam's Club and its agents from further acts of infringement; an order that any devices subject to control by Sam's Club which infringe upon any claim of the '431 patent be delivered up and destroyed; an award to Escalade Sports of damages, costs, attorney's fees and/or expenses associated with this action; an award of Sam's Club's wrongful profits associated with any infringement of Escalade Sports' intellectual property rights; to have any award of damages be increased to the maximum amount permitted under 35 U.S.C. §284; and an order declaring that this is an exceptional case under 35 U.S.C. § 285, upon a finding that Sam's Club knowingly and willfully infringed.
Practice Tip:
The "willfulness" of the alleged infringement is an important issue in patent litigation because willful infringement may result in a tripling of the damages awarded to the patent holder.  Willfulness consists of two elements: (1) an objective element that is often, but not always, a question of law, and (2) a subjective element that is inherently a question of fact, to be decided by the jury. 
Under the first prong, if an "accused infringer's position is susceptible to a reasonable conclusion of no infringement," the infringer's conduct cannot be objectively unreasonable.  Conversely, an action is objectively unreasonable if the infringer acted despite an objectively high likelihood that its actions constituted infringement of a valid patent. 
When considering the second prong – the element of subjective willfulness – fact-finders should consider: (1) whether the infringer copied the patentee's commercial products; (2) whether the infringer presented evidence that it obtained legal opinions of patent counsel to justify its infringing actions; (3) whether the infringer attempted to avoid infringement by designing around the patents; and (4) whether the infringer acted in accordance with the standards of commerce. 
This complaint was filed by Charles Meyer and William McKenna of Woodard, Emhardt, Moriarty McNett & Henry LLP.  The case was assigned to District Judge Richard L. Young and Magistrate Judge William G. Hussmann in Southern District of Indiana and assigned Case No. 3:13-cv-00191-RLY-WGH.