New Albany, Indiana – Silver Streak Industries, LLC of Tempe, Arizona ("Silver Streak") has filed a copyright infringement lawsuit in the Southern District of Indiana alleging that Squire Boone Caverns, Inc. of Floyd County, Indiana ("Squire Boone") infringed the copyrighted work Ore Car display and game card which has been registered by the U.S. Copyright Office.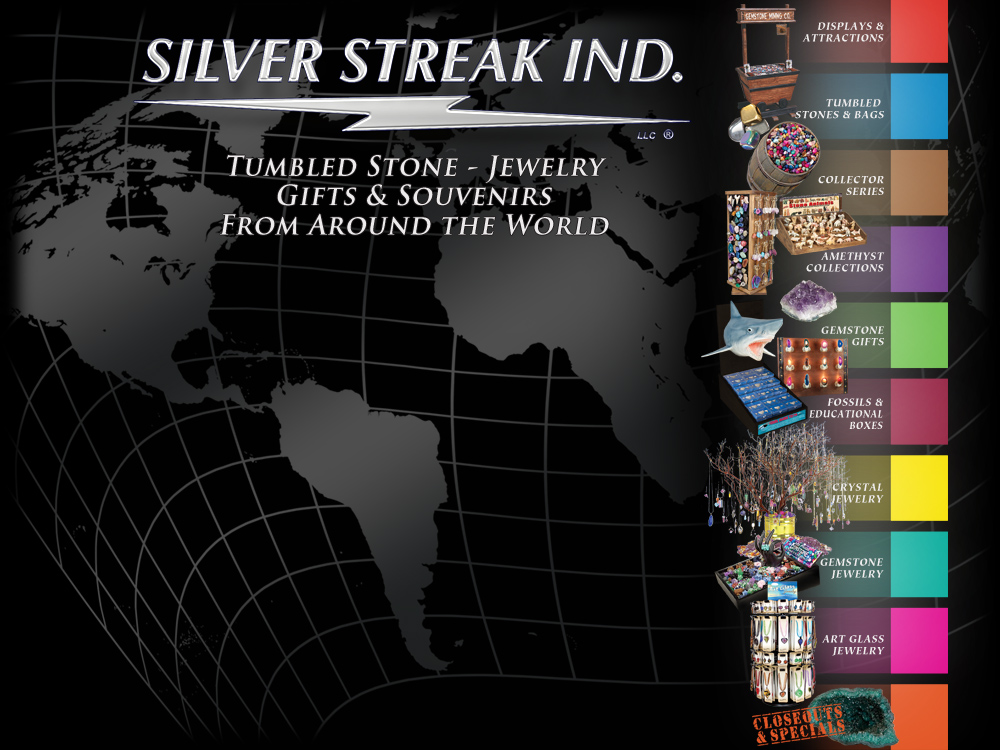 Silver Streak's Ore Car display and game card (the "Work"), a whimsical representation of a mining ore car used to display polished stones and an accompanying brochure that lists the type of stones displayed, was copyrighted in 1995. Retail consumers may select stones for purchase. They are able to keep track of each type of stone collected with the brochure. Silver Streak generates revenue through the sales of copies of the Work to third parties retail establishments, such as travel centers, and through re-supply of the polished stones displayed with the Work.
Silver Streak alleges that, within the nine-month period prior to the filing of this action for copyright infringement, Squire Boone deliberately and willfully infringed Silver Streak's copyright in the Work by producing an "Ore Car and Tumbled Stone" product, which it claims infringes the copyrighted Ore Car display.
Intellectual property attorneys for Silver Streak contend that Squire Boone offered its purportedly infringing product to one of Silver Streak's existing customers at a retail-merchandise trade show in early 2013 at a deeply discounted price. It also asserts that Squire Boone has made at least one sale of the Ore Car to Six Flags, a potential customer of Silver Streak.
In its complaint, Silver Streak lists two causes of action:
• Count I: Copyright Infringement
• Count II: Tortious Interference with Contract
Silver Streak asks the court to impound and destroy all copies of the allegedly infringing work;
enjoin Squire Boone from further infringement; enjoin Squire Boone from unlawfully interfering with existing or prospective contracts between Silver Streak and its customers; order an accounting of profits and other damages that resulted from copyright infringement or interference with contract and prospective advantage; award to Silver Streak actual damages and profits under 17 U.S.C. § 504(a)(1) and § 504(b), or in the alternative, statutory damages for copyright infringement pursuant to 17 U.S.C. § 504 (a)(2) and § 504(c); award punitive damages; and award to Silver Streak its costs and expenses, including reasonable attorney's fees.
Practice Tip: The Copyright Act empowers a plaintiff to elect to receive an award of statutory damages between $750 and $30,000 per infringement in lieu of an award representing the plaintiff's actual damages and/or the defendant's profits. In a case where the copyright owner proves that infringement was committed willfully (as was asserted here), the court may increase the award of statutory damages to as much as $150,000 per infringed work. A finding of willful infringement will also support an award of attorney's fees.
This complaint was filed by Van T. Willis and Ashley Gillenwater Eade of Kightlinger & Gray, LLP. The case was assigned to District Judge Richard L. Young and Magistrate Judge Debra McVicker Lynch in the Southern District of Indiana and assigned Case No. 4:13-cv-00173-RLY-DML.