Richard N. Bell of McCordsville, Indiana, had filed a Copyright infringement lawsuit in the Southern District of Indiana alleging that Jay L. Hess, an individual, of Bloomington, Indiana, infringed the "Indianapolis Photo" taken by Plaintiff.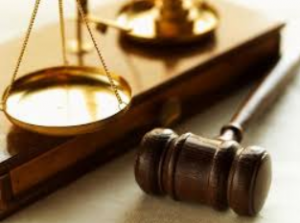 Bell has become well-known for constantly filing copyright infringement claims regarding a photo of the Indianapolis skyline that he took in 2000. See the following:
In the current case, Bell initially sued Indiana University, but amended his complaint to sue Hess individually. Bell alleged that the Defendant, who is the Dean of the Indiana University Medical School, permitted "employees under his control of the I.U. Medical School to publish the 'Indianapolis Photo' in advertising which appears on a website owned by Indiana University even though the Defendant Hess individually knew he had no rights or authority to publish the Indianapolis Photo."
In response, the Defendant claimed that, despite Bell's statements, he was being sued in his official capacity as the dean of the medical school and thus, was entitled to Eleventh Amendment sovereign immunity. Bell tried to argue that the Defendant was exempt from sovereign immunity because there was still an ongoing violation of federal law. However, the court found that there was no ongoing violation because the allegedly infringing photos had been taken down and were only available for viewing through web.archive.org, which Defendant did not control.
The court also agreed with the Defendant's argument that he was being sued in his official capacity, despite Bell's claims to the contrary. Thus, the Defendant was entitled to sovereign immunity, and the court granted his Motion for Judgment on the Pleadings.
This case was assigned to District Judge Tanya Walton Pratt and Magistrate Judge Doris L. Pryor, and assigned Case No. 1:16-cv-02463-TWP-DLP.