Indianapolis, Indiana – The Trustees of Purdue University ("Purdue"), the Plaintiff, claims to own a number of registered and common law trademarks relating to Purdue University and its mascot (the "Trademarks"). According to the Complaint, Defendants, Vintage Brand, LLC and Sportswear Inc., sell Purdue-branded products utilizing the Trademarks without authorization or a license from Purdue. Purdue seeks declaratory judgment that Purdue owns and enjoys common law rights in the Trademarks and that Purdue's rights are superior to the Defendants' claim of any rights. Further, Purdue is seeking judgment against the Defendants for trademark infringement pursuant to 15 U.S.C. § 1114. Finally, Purdue is suing for common law passing off/unfair competition and trademark infringement.
Purdue University's Registered Trademarks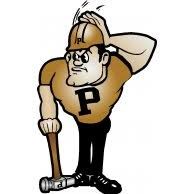 While Purdue initially filed the Complaint in the Tippecanoe Superior Court, Defendants have filed a Notice of Removal to the U.S. District Court for the Northern District of Indiana. In support, Defendants claim that the case is removable based on federal question jurisdiction, 28 U.S.C. § 1331, as Purdue alleges claims against both Defendants that arise under the Lanham Act. Further, Defendants claim that supplemental jurisdiction exists with respect to the state-law claims pursuant to 28 U.S.C. § 1367.