South Bend, Ind. — Tough Mudder LLC of Brooklyn, N.Y. sued alleging trademark infringement by Mudderland of Kingsbury, Ind.; and Rick and Susan Hollaway, both of Hebron, Ind. of Tough Mudder trademarks registered under Registration Nos. 3,810,118; 4,131,912; 4,308,918; 4,131,913; 4,241,510; 4,241,512; 4,241,513; and 4,233,607 for marks containing "MUDDER," which have been registered with the U.S. Trademark Office.
Tough Mudder is in the obstacle-course industry with challenges such as multi-mile mud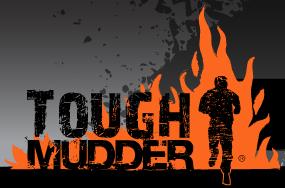 obstacle courses.  In the past three years, Tough Mudder has held such challenges in the United States, Canada, the United Kingdom and Australia with over a million registrations.  Tough Mudder has been recognized by such well-known news sources as The Wall Street Journal, ESPN, National Geographic and Sports Illustrated.
In addition to federally registered marks, Tough Mudder asserts that it is the owner of common law and federal service mark rights available without registration in the words "Mudder" and "Mudders" for use in connection with various outdoor events.  It also asserts common law and federal unregistered service mark rights in the phrases "Walk the Plank" and "Berlins Walls" that are also used in conjunction with outdoor obstacle courses and similar events.
Also in the obstacle-course industry, Rick and Susan Hollaway co-own and co-operate an unincorporated entity named "Mudderland."  In 2012, the Hollaways designed, organized and promoted an obstacle-course mud challenge under the name "Mudderland" which was similar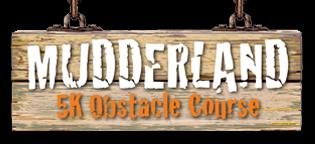 to those held by Tough Mudder. In doing so, Tough Mudder alleges that the Holloways were attempting to benefit illegally from Tough Mudder's brand by using the similar name "Mudderland" for an obstacle-course event.  The Hollaways also included other similar indicia such as the color orange and similar-or-identical obstacle names.  After having been contacted by Tough Mudder, Susan Hollaway agreed to cease using the name "Mudderland" and to abandon the domain name www.mudderland.com.
Despite this purported agreement to discontinue the use of the name "Mudderland" and the associated domain name, Tough Mudder learned in 2013 that the Hollaways had resumed using both.  The Hollaways planned to host a 2013 event which would also include an event named "Walk the Plank" and another named "Berlin Wall," both of which are similar to names claimed by Tough Mudder.  The Holloways' "Mudderland" website is again using the same color scheme as Tough Mudder's website, with orange as the predominant color.
Trademark lawyers for Tough Mudder brought this case after the Holloways failed to abide by the alleged earlier agreement by the Holloways to cease what the complaint calls their "admittedly infringing activity" of Tough Mudder's "extraordinarily valuable trademark rights."
Tough Mudder claims that its first use in commerce of both the Tough Mudder mark and the Mudder family of marks predate the Hollaways' first use and therefore Tough Mudder's use of the marks has priority.  The complaint asserts that, in addition to the constructive notice of the Mudder marks provided by the federal trademark registrations, the Holloways also had actual notice of Tough Mudder's rights in the marks as of May 21, 2012 when Tough Mudder sent the first cease-and-desist letter via e-mail to the Hollaways.  Further, it is asserted that the Holloways knew of Tough Mudder's rights and acted with wanton disregard for those rights and with the willful intent of benefiting from the goodwill of the Tough Mudder marks.  Tough Mudder asserts that the Hollaways' actions are likely to cause confusion, to cause mistake and to deceive consumers as to the source, nature and quality of the goods and services offered by the Hollaways and/or Tough Mudder.
Tough Mudder's complaint lists ten counts:
·         Count 1: Federal and State Trademark Infringement
·         Count 2: Trade Name Infringement
·         Count 3: State Trademark Infringement
·         Count 4: Federal Statutory Unfair Competition
·         Count 5: False Designation of Origin
·         Count 6: Common Law Unfair Competition
·         Count 7: Trademark Dilution, § 1125(c)
·         Count 8: Trademark Dilution, Indiana Code § 24-2-1-13.5
·         Count 9: Violation of the Anticybersquatting Consumer Protection Act, 15 U.S.C. § 1125(d)(1)(A)
·         Count 10: False Advertising, 15 U.S.C. 1125(a)
Tough Mudder lists 20 separate requests for relief, among them: preliminary and permanent injunctions; transfer of the domain name www.mudderland.com to Tough Mudder; destruction of infringing items; an accounting of the profits by Mudderland attributable to infringement or other wrongful conduct; an accounting of damages to Tough Mudder; statutory damages; punitive and/or treble damages; costs of the action; and attorneys' fees.
Practice Tip: There are facts weighing in favor of both parties in this case and, perhaps, that is why the Hollaways have decided to continue with the allegedly infringing activities.  Tough Mudder has in its favor such elements as similarity of various names, along with use of the color orange, in conjunction with muddy endurance races.  On the other hand, courts are reluctant to set aside colors for any one entity (see here).  Also, both the terms "Mudder" (a racehorse that runs well on a muddy racetrack) and "Mudderland" (when considered to be a whimsical spelling of "Motherland") have meaning independent of any given to them through commercial use.
This case has been assigned to The Honorable Judge Joseph Van Bokkelen and Magistrate Judge John Martin in the Northern District of Indiana, and assigned Case No. 3:13-cv-00335-JVB-JEM.
Tought Mudder v Mudderland – Complaint
Filed: April 19, 2013 as 3:2013cv00335 Updated: April 23, 2013 21:13:58
Plaintiff: Tough Mudder LLC
Defendants: Mudderland, Rick Hollaway, Susan L Hollaway and Hollaway-Meyers
Cause Of Action: Trademark Infringement
Court: Seventh Circuit > Indiana > Northern District Court
Type: Intellectual Property > Trademark