Miami, Florida – Attorneys for Plaintiff, Honus Wagner Company, filed suit in the Southern District of Florida alleging that Defendants,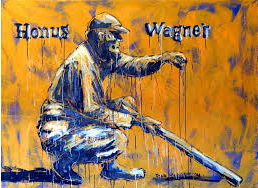 Luminary Group LLC and Leslie Blair Roberts used the Plaintiff Honus Wagner's name as an infringement to the Trademark "HONUS WAGNER."  The US District Court for the Southern District of Florida has granted the Defendants Motion to Dismiss for lack of personal jurisdiction.
Plaintiff alleged that, based on a chain of sales and succession, "it owns common law rights in the Honus Wagner name and mark." Wagner was a famous baseball player for the Pittsburgh Pirates in the early 20th century. Some of Wagner's trading cards are among the most valuable pieces of sports memorabilia in the world.
Luminary Group LLC is a licensing agency which states on its website that it serves as the business representative of the Honus Wagner estate. Luminary offers to work with companies who wish to license use of Wagner's name or likeness. Defendant Roberts is a South Carolina resident and the sole heir to the Wagner estate.
Claiming that they solely own the rights to the Honus Wagner IP rights, Plaintiff alleged claims under the Lanham Act and state law claims under Florida law, among others.
The Defendants moved to dismiss based on lack of personal jurisdiction in Florida, and the court agreed. Luminary argued that its only contact with Florida was that its website was available to be viewed in Florida, and that someone could send them a message from Florida. Luminary submitted affidavits stating they have no employees, offices, agents, licenses, real property, bank accounts, phone numbers, addresses, or product production in Florida. Roberts also submitted affidavits highlighting her lack of any connections to Florida.
Through its analysis of Florida's long-arm statute for personal jurisdiction, the court found it did not have jurisdiction over the Defendants and granted the motion to dismiss.
The case was assigned to Southern Florida District Judge Case 0:17-cv-61317-BB. Beth Bloom, Presiding Judge; Alicia O. Valle, Magistrate Judge.