South Bend, Indiana – Attorneys for Plaintiff, Vincent A. Ambrosetti, individually and as Trustee of The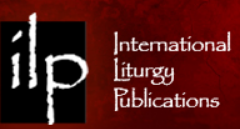 King's Ministrels Charitable Trust aka International Liturgy Publications ("ILP"), filed suit in the Northern District of Indiana alleging that Defendants, Oregon Catholic Press ("OCP") of Portland, Oregon, and Bernadette Farrell, both allegedly doing business in the State of Indiana, infringed the rights in United States Copyright Registration No. PA0000525379 for the songbook "I Will Sing". Ambrosetti is seeking injunctive relief, statutory damages, and attorneys' fees.
According to the Complaint, Ambrosetti is the author and copyright owner of the song book "I Will Sing" and the trustee of ILP, another copyright claimant in this case. OCP allegedly acquires music licenses and sells and distributes music throughout the United States. Farrell, a citizen of the United Kingdom, also allegedly sells and distributes music throughout the United States.
Ambrosetti claims the musical work "Emmanuel" is a part of the "I Will Sing" songbook and that he applied for copyright registration for the individual work "Emmanuel" on August 12, 2019, which is still pending. "Emmanuel" was allegedly first published in 1980 in a song book entitled "Singing Holy". The song was recorded five years later with the National Philharmonic Orchestra of London and performed at multiple national conventions.
The allegedly infringing work "Christ Be Our Light", is believed to have been composed by Farrell and first published in 1993. Ambrosetti claims "Christ Be Our Light" is strikingly similar to "Emmanuel" with very slight changes in the notes and the timing of certain notes. OCP allegedly obtained rights from Farrell for "Christ Be Our Light" and has since published, licensed, and distributed the allegedly infringing work. Ambrosetti believes "Christ Be Our Light" is "one of OCP's top revenue and profit producing titles in OCP's music catalogue." Due to the Defendants' allegedly infringing acts of selling, reproducing, distributing, and publicly performing "Christ Be Our Light", Ambrosetti is seeking damages for copyright infringement pursuant to 17 U.S.C. §§ 106 and 501.
The case was assigned to District Judge Jon E. DeGuilio and Magistrate Judge Michael G. Gotsch, Sr. in the Northern District and assigned Case 3:19-cv-00682-JD-MGG.